Happy National Burger Day! Today we looked for some of the most bun-tastic burgers on campus and nearby. Finding your perfect burger, fries, and shake spot is a great way to explore Gloucester County. Smashburger, Alumni Grill, Five Guys, and Burgerzoid are all less than 20 minutes away from Rowan and all four offer more than just burgers!
Alumni Grill is located directly on campus down Rowan Boulevard and features memorabilia from local schools and colleges!
Alumni Grill offers a black bean patty and gluten-free buns! You can also use Rowan Bucks or Dining Dollars at Alumni Grill 🙂
We recommend the Black and Tan burger, which has fried onions, pepper jack cheese, and the beef patty includes bacon and is seasoned perfectly!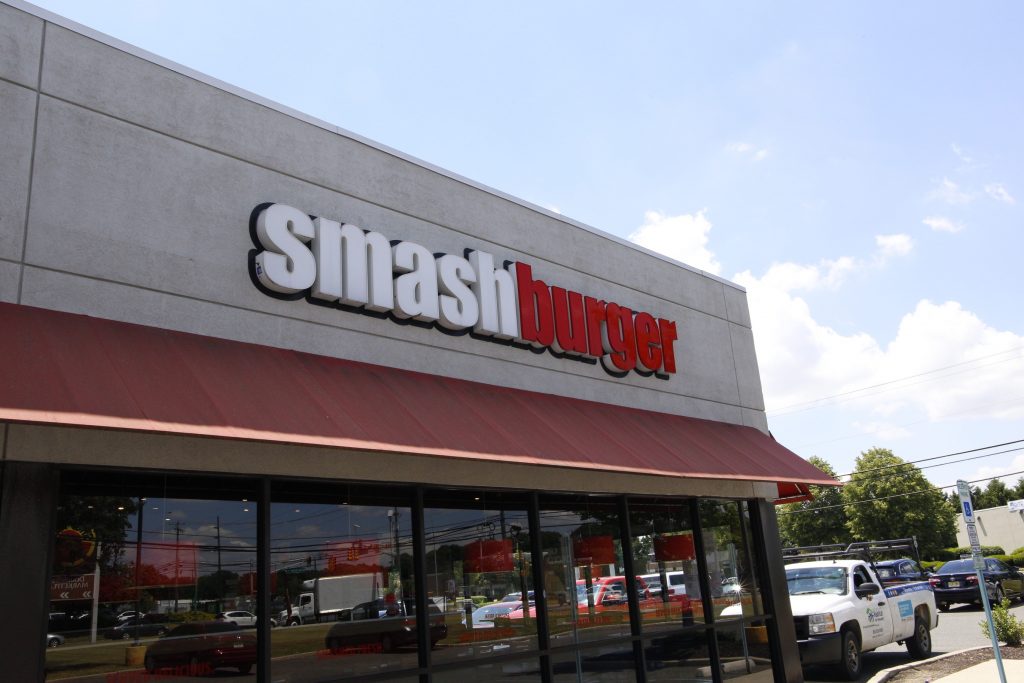 Next, we have Smashburger on right Delsea Dr. in Glassboro.
Having the Classic Smash, Smash Fries and any shake is always solid!
You can customize your burger to make a "Jersey Burger" by adding bacon, blue cheese, grilled onions, haystack onions, lettuce, tomato and mayo.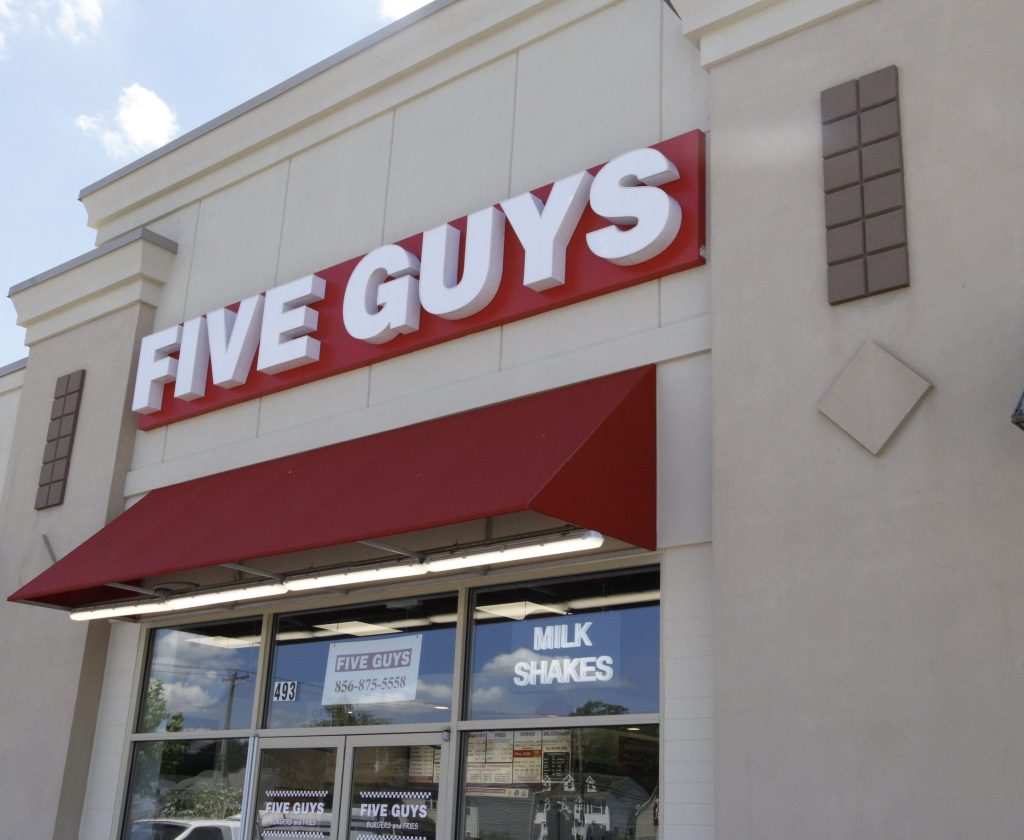 Five Guys is located in Sicklerville, 15 minutes away from campus!
All the toppings (except for the cheese) are free at Five Guys!
Five Guys offers veggie options, hot dogs and milkshakes.
Burgerzoid is also located in Sicklerville, only 13 minutes from Rowan.
Burgerzoid is new to the area and offers veggie burgers as well as crazy milkshake options!
Like what you see?
Story by: 
Marian Suganob, public relations and advertising graduate
Photos by:
Nick Flagg, senior theatre and advertising double major with concentrations in theatre ed, acting/directing, & musical theatre
Header image courtesy of:
Unsplash