Ten Joes of different majors and eight counties share their advice for incoming and current Rowan students. 
"Study more than you sleep, sleep more than you have fun, and have as much fun as possible." – Joe Gummere, senior Mechanical Engineering major from Vernon, NJ (Sussex County, pictured above)
"You're going to fall down. College is humbling for many people, you just have to be willing to accept the lessons you gain and learn from them." – Joe Frascella, senior Communication Studies major from Hightstown, NJ (Mercer County)
"Don't over stress but don't under stress. Take it easy and just get assignments done on time. It also helps immensely to befriend your professor[s]." – Joe Gentempo, senior Art major from Middletown, NJ (Monmouth County)
"Put yourself out there, try something new. I know going in I was really quiet and shy. Then I found the best on-campus job (Rec Center), became a part of a sport club (Ultimate Frisbee) and now I'm president of the organization." – First-generation college student, Joe D'Intino, junior Chemical Engineering student from Medford, NJ (Burlington County)
"Be open to making new friends at any time and in any place, this will lead you to try new things and join new clubs." – sophomore Joe Kayal, Civil Engineering major from Mahwah, NJ (Bergen County)
"My advice would be to never compare yourself to anyone and never be discouraged by a missed opportunity. Take your life in college day by day, set goals and never be afraid to lean on your peers/professors for support." – Joe Sansone, senior Business Management and Marketing major from Howell, NJ (Monmouth County) 
"Making friends is scary for EVERYONE. Don't be afraid to ask to sit with strangers. You may just get a best friend out of it! The advisors at Rowan are invaluable resources. Ask them for information on clubs the campus offers and show up. The busier you are, the better your college experience." – Joseph Breymeier, MBA student from Mount Laurel, NJ (Burlington County)
"The best thing that you can do is get involved! In spite of the current situation, Rowan is still offering plenty of clubs and activities that are easy to join and give you a great way to meet new friends and feel more comfortable with taking this big step in your life. I was nervous about going to Rowan and not knowing many people, but once I joined the Roller Hockey Club, I felt right at home!" – Joe Carriero, sophomore Finance major from Swedesboro, NJ (Gloucester County)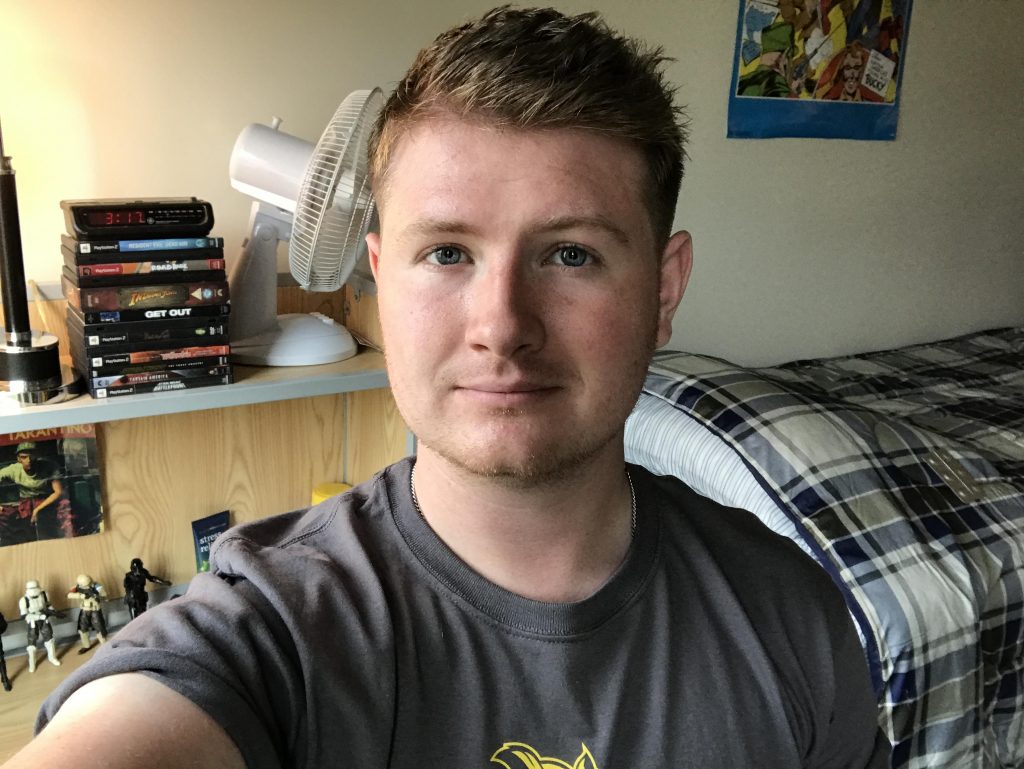 "Don't play it safe with choosing your major. I used to be a Bio major because it was the 'safe' option. The only problem with that was … I hate biology. I love movies, writing and storytelling. So I picked a major that reflects my passions. When I enter my career field, I'll get a job that I enjoy, and not just make money at; and if you enjoy your job you're not really 'working,' are you? Do what you love, and good luck, class of 2024." – First-generation college student Joe Hunt, senior Radio/TV/Film (RTF) major from Audubon, NJ (Camden County)
"Be outgoing and make friends in your major! You will be in the same classes a lot and getting to know them will help with homework, studying and making your classes enjoyable. A friend that I met on my first day at Rowan ended up being my roommate senior year. Maintain a balanced workload by taking an easy or fun class each semester. If you think you are overdoing it, it's okay to drop a class; summer classes helped me stay on pace." – M.S. in Computer Science major Joe Hammer from Toms River, NJ (Ocean County)
Like what you see?
Header photo: Joe Gummere, senior mechanical engineering major
Story by: 
Stephanie Batista, sophomore music industry major