Today we feature first-year student Miral Rawy, a Biomedical Engineering major who commutes to campus from Burlington County, NJ.
Could you share a few on-campus activities, clubs, sports or events that you've attended so far? What was your favorite, and why?
I have attended some RAHs [Rowan After Hours], which were a lot of fun, lip syncing battles, and many mental health conferences. I have found the mental health conferences to be very helpful in making my adjustment from high school to college smooth and enjoyable.
What are some ways you've made friends this year?
I talk to everybody I sit around in class. I always sat next to somebody on the first day instead of just finding a seat that was empty, and that is how I have made the majority of my best friends here. Everybody is on the same boat and very willing and open to make friends, so just being kind and as social as you can will take you a long way.
What is one thing about Rowan itself that you liked that encouraged you to enroll?
I really like how small the class sizes are. I have been able to succeed academically [better] here than I think I would have at another school. It is easy to access all of my professors when I may need some help beyond class time. That has also made it easier to connect with people as friends.
Did you attend Accepted Students Day last spring?
Yes.
How did attending the day benefit you or help your transition to Rowan?
I walked around campus and got more familiar with it along with meeting a lot of friends that I had only been talking to online, since they lived far away, so we were able to talk and hang out there. It was a fun day.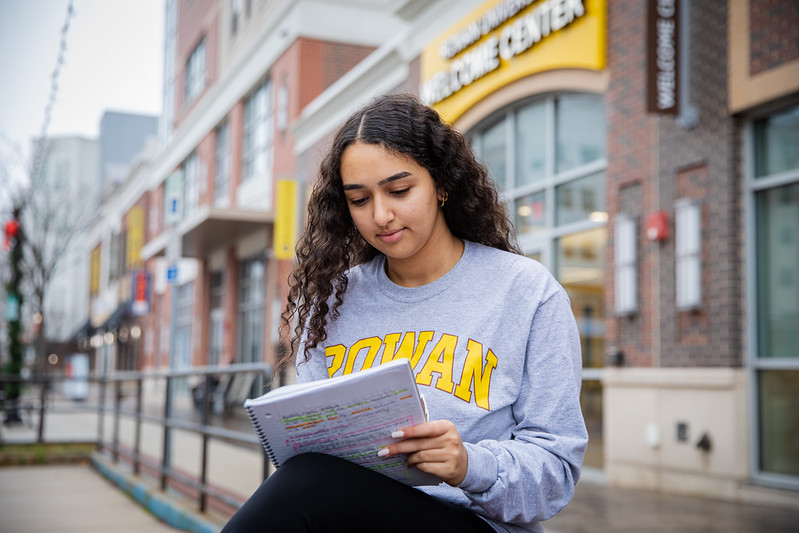 Any advice for high school seniors about choosing a school?
Tour all of your accepted schools, you would be surprised how some of the schools you just applied to as your "safety" become the schools you truly love. Although academics are a huge part of college, choose a school where you also feel at home and could likely envision yourself at for the next 4+ years.
Choosing a school where you see yourself mentally/socially thriving along with academically is key.
Like what you see?