Today's story is from Melanie Sbaraglio, a senior public relations and advertising double major social-distancing from her house in Nutley, NJ (Essex County). Melanie joined the Rowan Blog team to wrap up her remaining internship hours, after her internship with Ace Screen Printing in Glassboro was cut short due to COVID-19 affecting business. 
Many people recognize Greek life for its social aspects however, coming from experience there is a lot more to it. Gaining professional skills is a very valuable thing that Greek life provides. For instance, having a position within your sorority or fraternity, such as being on the executive board, can teach you a lot. There are also a lot of positions across the organization that are very important.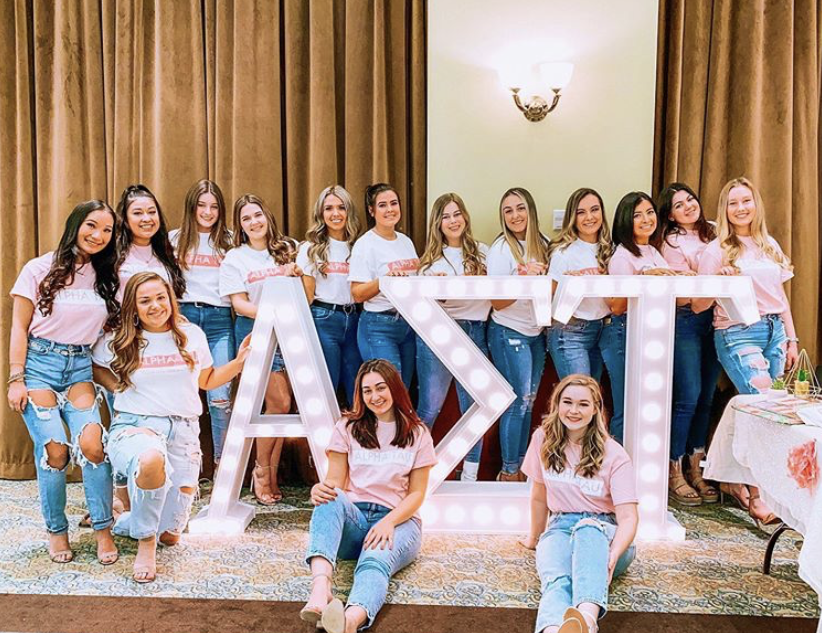 I was the merchandise chair for my sorority, Alpha Sigma Tau, this semester. My role was to design and place orders for apparel that represented our sorority during events. This position taught me a lot because I was able to practice time management, staying organized, and working with other people. A lot of the positions within Greek life relate back to your major as well. Someone interested in accounting could become the financial chair and keep track of the budget. There is also a public relations chair who runs our sorority's social media. Any of these positions can be great to put on a resume in the future to show a potential employer you have experience.




Even if you don't have a position within your organization you are still learning skills just by participating in events and meetings. Weekly chapter meetings are basically business meetings to discuss and plan for future events.
Sorority recruitment also taught me a lot because I experienced both sides of it, as a recipient and as an organizer. It teaches you networking skills and gives you the confidence to be able to go into a room and start up a conversation with anyone. Gaining that kind of confidence will help you in the future with things like job interviews and working with new people.
I would recommend Greek life to anyone because it is definitely something great to be a part of while also getting the benefits of learning professional skills along the way.
Like what you see?
Story and photographs by: 
Melanie Sbaraglio, senior public relations and advertising major