Today, we meet Adam Amaefuna, a rising senior engineering entrepreneurship major with a minor in mechanical engineering. Adam is a senior commuter student originally from Queens, NY, here to talk about his experience with taking summer classes.
Ever since he was young, Adam has been fascinated with building things and how they work, which led him into the engineering field. The entrepreneurship side was modeled for him within his family. Adam enjoys communicating and business as a whole, so he felt like it was perfect to pursue this degree.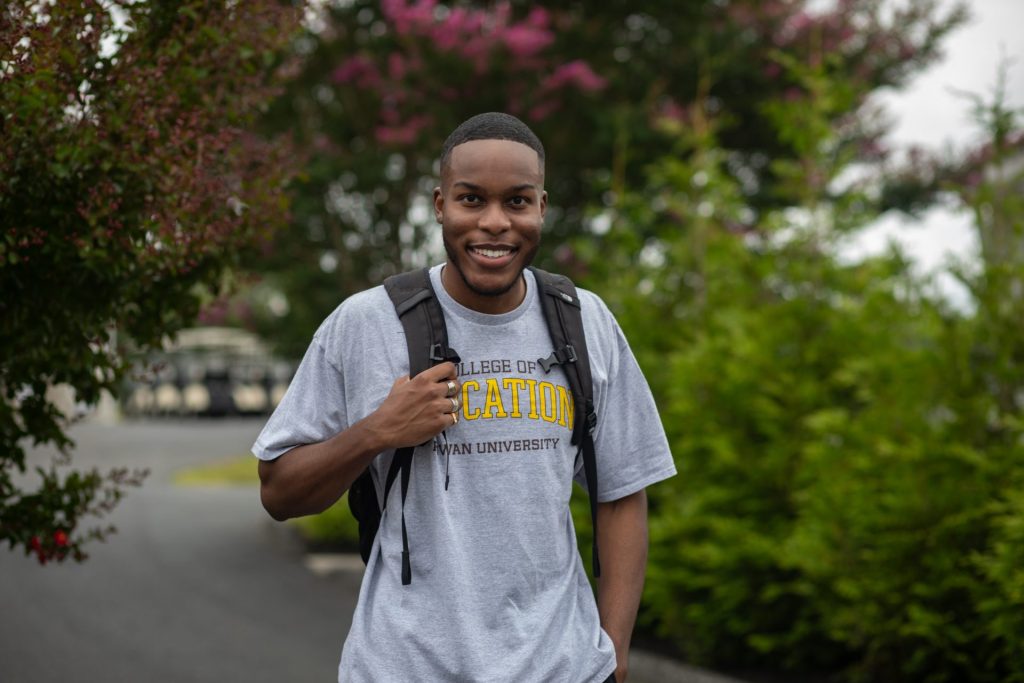 This summer session, Adam enrolled in three courses through Rowan University: Engineering Clinic, Strength of Materials (Course: ENGR 01273), & Introduction to Thermal Fluid Sciences (Course: ME 10310). He says that it has been a chill experience, but does require a lot of work, as he expected. Summer classes keep Adam constantly immersed in his major. It also ensures that he stays on track to graduate on time, which is one of the many benefits of taking a summer class or two. Another benefit is the flexibility of being able to take courses online from the comfort of your own home.
For Adam, the most significant difference he has seen with taking summer classes is the speed and length of the courses. The summer classes are accelerated for the most part, which can take some time to get used to. Summer classes have allowed Adam to stay on track for graduation, as well as taught him to be more organized and disciplined when handling any course load. When deciding which summer class(es) to take, Adam suggests connecting with your academic advisor to make sure you need to take the courses you are pursuing. Another tip is purchasing a planner to keep an organized schedule to ensure success over the summer session.
Like what you see?
Written by: Jordyn Dauter, junior dance & elementary education double major