Looking for a sweet treat that's not too far from campus? Well, look no further! The TikTok viral company Crumbl Cookie just recently opened a location in Cherry Hill and is within a 20-minute radius of Rowan University!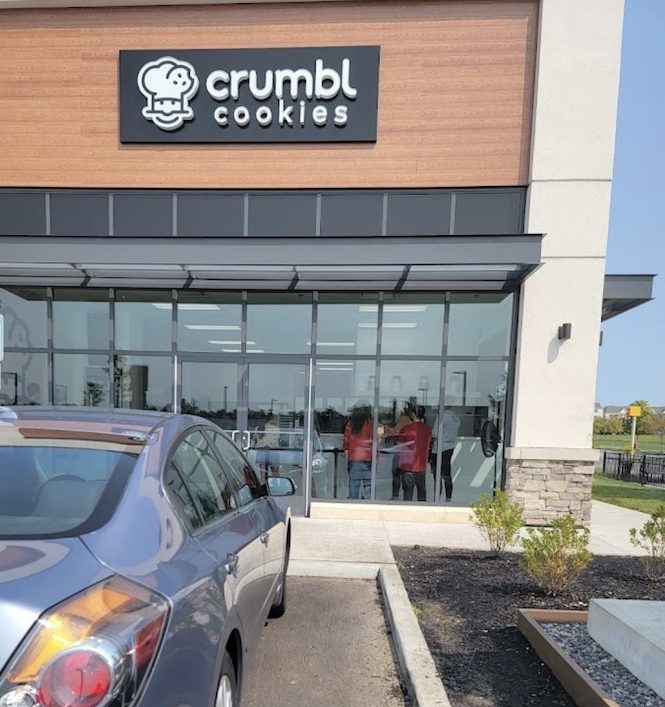 Crumbl Cookies offers fresh-baked cookies, with a list of four fun featured cookies out of the company's 170+ flavors each weekly along with its classic pink sugar and milk chocolate chip flavors, which are available every week.
Monday through Thursday, Crumbl closes its doors at 10 p.m., and on Fridays and Saturdays, you can snag cookies until midnight!
When it comes to Crumbl, there are two things you should have when you arrive: Patience and water. Patience is needed due to Crumbl Cookies' popularity, which can lead to long wait times to get in the door, which can stem from 45 minutes to 2 hours depending on the time and day you go. It's also advised to not go too close to closing because sometimes the store will cut the line off around an hour before closing so they can get the last orders out in a timely manner.
Now when it comes to water, that's a must. Not all of the cookies are this way, but many of them are extremely sweet, so a drink of some kind to cleanse the palate is definitely needed, especially when taste testing, which is a popular custom with the array of flavors. In regard to the flavors, some of them are hit-and-miss, but all are definitely worth a try!
Nonetheless, if you have some downtime and feel like taking a quick drive for something sweet, Crumbl Cookies is definitely worth the trip!
Like what you see?
Story and photos by:
Asiya Robinson, junior writing arts major
Header image courtesy of:
Crumbl Cookies