Today we speak to junior Psychology major Zyaire Harkins of Willingboro, NJ (Burlington County). Zyaire shares his PROFspective on campus activities, service opportunities in Greek life and his future professional goals.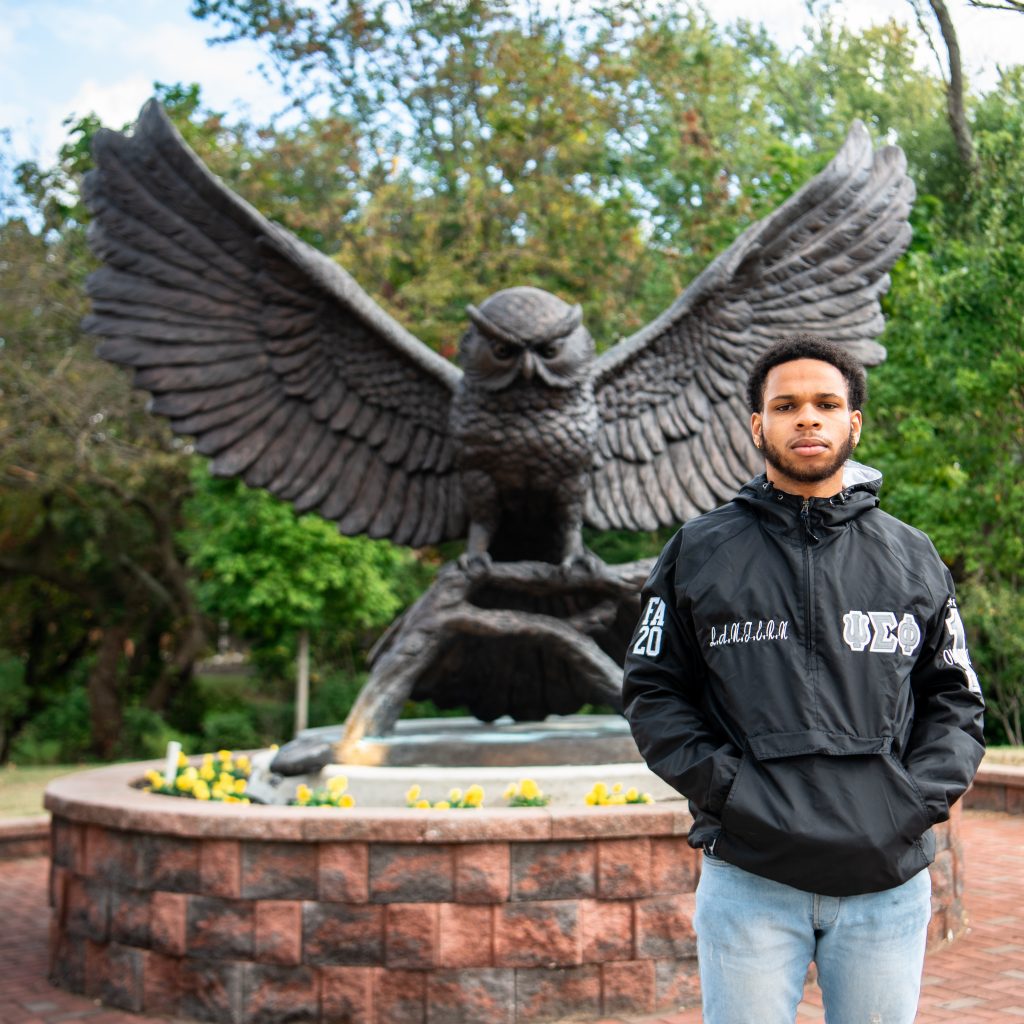 What inspired you to choose your major?
I chose psychology during high school. I feel that the mental health field is very undervalued, and I want to bring awareness to that. Many people underestimate how important mental health is — it can be more important than physical health. I want to focus on the mental health of adolescents and kids.
Tell us something interesting you've learned in a class this semester.
In my Perception class, which is a psychology class, we learned about the perception of your eyes. The professor was telling us that everything you see in your right eye is from the perception of your left, and everything you see in your left eye is in the perception of your right eye.
Take us through one typical Rowan day for you.
I typically take all of my classes during the day, but I took an evening class this semester. After my classes, I go to work at Finish Line in the mall. Some days, I also do community service with my fraternity, Psi Sigma Phi.
Tell us about one club, organization or group of friends that make you feel like Rowan is home.
My fraternity, Psi Sigma Phi, is the only multicultural fraternity on campus. We focus on brotherhood and community service. We work on community service with other cultural Greek organizations, such as Lambda Tau Omega, the Iotas, and the Alphas. We try to connect with everyone. For example, the fraternity went to Camden to hand out bags with fruit and sandwiches to homeless people.
Are you involved with any other activities on campus?
I played football my freshman year, but I wasn't able to fit it into my schedule during my sophomore and junior years. Now, I am involved with the Flag Football team through the Rec Center. We have games once a week, and practices twice a week.
Like what you see?
Story by:
Rachel Rumsby, junior communication studies and public relations double major
Photos by:
Stephanie Batista, junior music industry major