Today, transfer student Trinity Good shares her #PROFspective of being a junior Civil/Environmental Engineering major from Upper Township, NJ (Cape May County). Trinity is the Rowan Ambassador for CHAARG, a college health and fitness community. She works as a cook at Kirk's Pizza in Upper Township, as well as serving at Brown's in Ocean City.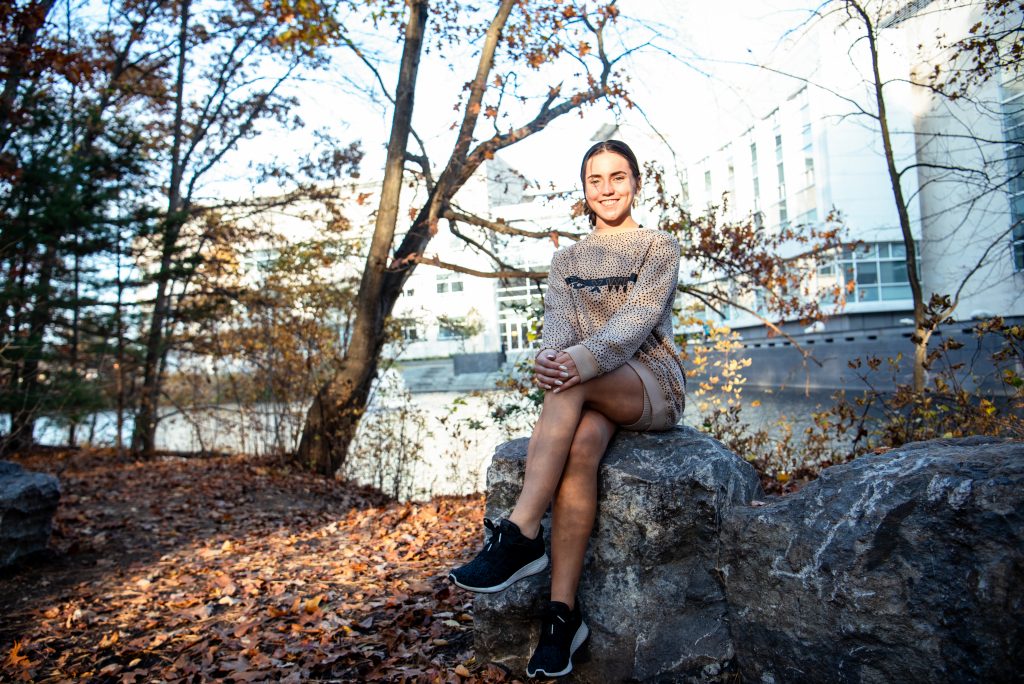 What inspired you to choose your major?
The inspiration behind becoming a civil/environmental engineer came from actually studying Environmental Science in High School and Sustainability at Stockton my freshman year. I am very passionate about learning about the environment and other ways to ensure the public's health.
Tell us something interesting that you've learned in a class this semester.
In my class, "Sustainable Technologies for a Built Environment," I learned about the different effects humans have on the environment and other ways cities are trying to incorporate a more green lifestyle.
Take us through one typical Rowan day for you.
A typical day at Rowan would entail going to the gym early in the morning. Some days I have class, and then I go back to my apartment and cook up some vegan food (it's a stress reliever). I normally always have homework or a quiz/test to study for, which I like to make a dent in early in the day. Most days, I have class again. Then, I come home and start working on CHAARG-related work or meetings.
Tell us about one club, organization, or group of friends that make you feel like Rowan is home.
Rowan CHAARG makes me feel like Rowan is home. After transferring from Stockton and having the pandemic hit last year, I did not really meet new people on campus. However, this year I started Rowan CHAARG, and it is honestly one of the biggest reasons I am still at Rowan. While the engineering program is incredible, I lacked a social life, and it did not feel like home. Once CHAARG came into full swing, I had the chance to meet so many incredible people who motivate me to be the best version of myself, which I am extremely grateful for.
Like what you see?
Story by:
Rachel Rumsby, junior communication studies and public relations double major
Photos by:
Stephanie Batista, junior music industry major