Today we speak to Jennifer Roddy, a 2008 graduate of Rowan's Chemical Engineering program. Jennifer is originally from Franklinville, NJ and now resides in Metuchen, NJ. She lived both on and off campus during her time at Rowan. Jennifer is currently the Director of External Partner Management at Bristol Myers Squibb and has an MBA from Rutgers University.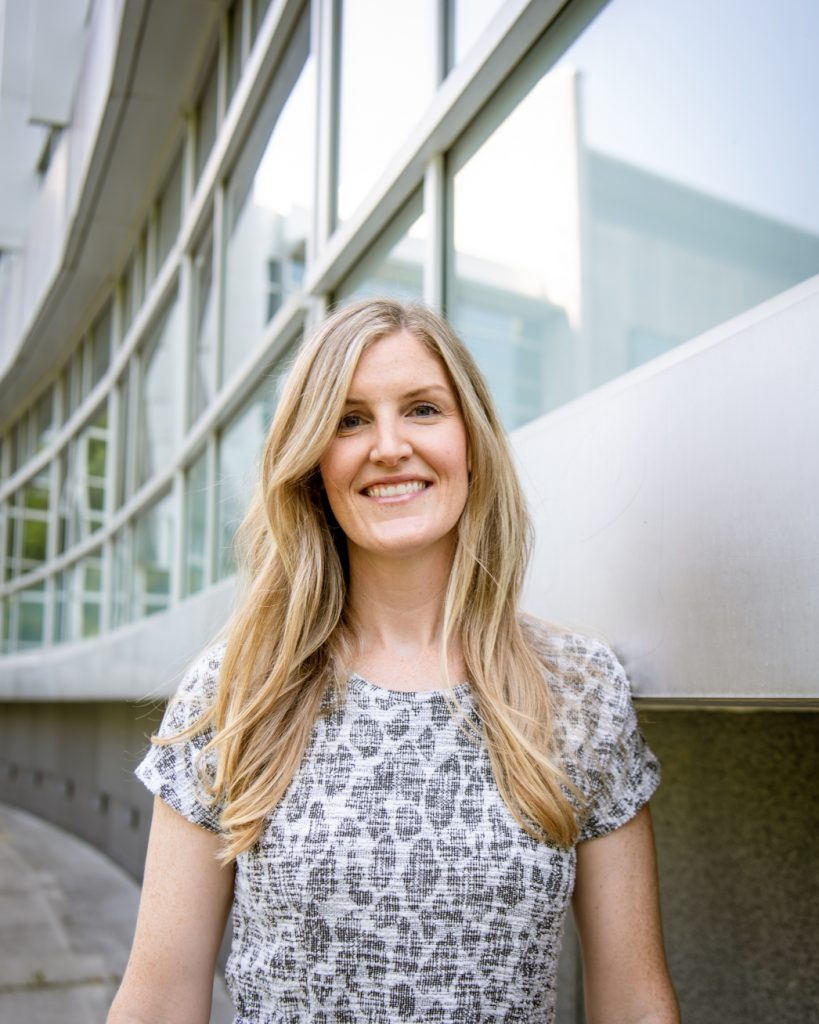 What is Bristol Myers Squibb?
Bristol Myers Squibb (BMS) is a global biopharmaceutical company that drives scientific advancement across multiple therapeutic areas, including oncology, hematology, immunology and cardiovascular disease. Our mission is to discover, develop and deliver innovative medicines that help patients prevail over serious diseases. Our patients are at the heart of everything we do!
What was your journey like from Rowan to your current position?
I was offered an internship the summer after my freshman year at a pharmaceutical company called Johnson Matthey (JM). I worked there part time while at Rowan, allowing me to develop real world skills while simultaneously obtaining my formal education. After graduation and two years as a full-time process engineer at JM, I was ready for a new challenge. A Rowan alumnus in my network was working for BMS at the time and referred me for an open position in his group. I joined BMS in 2010 as an Outsourcing Coordinator focused on external manufacturing of clinical supplies. I continued to support our external operations throughout my career, with my roles transitioning over time from a technical focus to a business focus. This transition encouraged me to pursue my MBA with a concentration in Pharmaceutical Management at Rutgers University. 
What is your role at Bristol Myers Squibb? 
At BMS we outsource certain operations to external partners for many reasons, including but not limited to balancing our capacity, limiting risk, and evaluating unique technologies. I currently lead a team called External Partner Management. We are responsible for developing and maintaining strong relationships with our partners that develop and manufacture materials that will be used in clinical trials. We also work to identify future partnerships, develop sourcing strategies, and focus on ways to drive value for BMS through these partnerships.
Why did you choose Rowan?
My decision to attend Rowan was driven by the unique program structure and economics.  Rowan's engineering program offered multidisciplinary labs and engineering projects that allowed you to develop real-world skills in the classroom. Small class sizes also suited my learning style and allowed me to develop strong connections with my classmates. In addition to the program offerings, I was also focused on the affordability of higher education. I could not afford tuition without taking out student loans and needed to ensure my education would have a high return on investment. Rowan offered an amazing program at a fraction of the cost of many other universities.
Why did you decide to go into Chemical Engineering?
I initially enrolled as a Chemistry major, but I ended up at an Engineering Open House my first week of school. During the session, one of the professors explained how challenging the program was but that the opportunities after graduation were endless. I switched majors that day and never looked back. 
How do you feel that Rowan's Chemical Engineering program helped prepare you for your career?
Rowan's Chemical Engineering program not only prepared me for a career in engineering, but it provided a way of thinking that I could apply throughout all stages of my career. The multidisciplinary labs provided technical skills across many disciplines, while allowing individuals to develop the ability to work across peer groups of different educational backgrounds. At the core, Rowan's Engineering program teaches you to solve problems. The ability to solve problems will make you successful no matter where your career takes you.
Do you have any advice for students who are currently in the Chemical Engineering program?
Persevere!—As a former fifth-year student, I understand firsthand how challenging the engineering program can be. As you struggle through content and coursework, know that hard work and perseverance will be your key to success. Celebrate your success as they come, but also appreciate your failures. If you are able to develop the ability to learn through failure, your growth will be limitless.
Like what you see?
Story written by:
Jennifer Roddy '08, Henry M. Rowan College of Engineering
Organized by:
Rachel Rumsby, junior communication studies and public relations double major 
Photography by: 
Stephanie Batista, junior music industry major