Today we feature Sean Scott, a Rowan alumnus who studied Finance and graduated in May 2020. Sean touches upon his experience as being the university mascot, Whoo RU.
How did you end up being the mascot for Rowan? Did someone reach out to you or did you seek the opportunity yourself?
To start off, I was the school mascot for my high school. Fast forward a few years and I worked for the admissions office as an admissions ambassador for Rowan. The summer between my sophomore and junior I was informed by my boss in admissions that they were looking for people to try out for 'the mascot.' In a nutshell, I thought, 'I go to the sporting events anyways, I might as well go to these games dressed in a mascot costume, have some more fun at these events, and make a little money while doing so.'
What kinds of events did you attend for being the Rowan mascot? Was it just sporting events or was it all kinds of events?
The experience of being a mascot was really cool because of the wide range of events I attended. I went to a lot of men's and women's basketball games, many football games, and other sporting events. However, I also did events like Hollybash, St. Baldrick's Day, SUP events, open houses, and accepted students receptions. This experience made me well versed with student life around me.
How long were you the mascot for Rowan?
I was the mascot from August 2018 up until March of 2020.
What are pros and cons about the experience?
There were definitely more pros than cons during this whole experience. For sporting events, obviously you attend to watch the players compete. It was really cool for these events to be on the court or field alongside the players and coaches. As a mascot I was able to experience these events differently than just a normal fan in the stands. Another positive was simply knowing what was going on around the university. By working as the mascot I was always up to date on upcoming events and involved with them.
The only downside to working as the mascot is how hot it is inside of the costume. However, I did burn a tremendous amount of calories when working as the mascot that I like to think made up for it.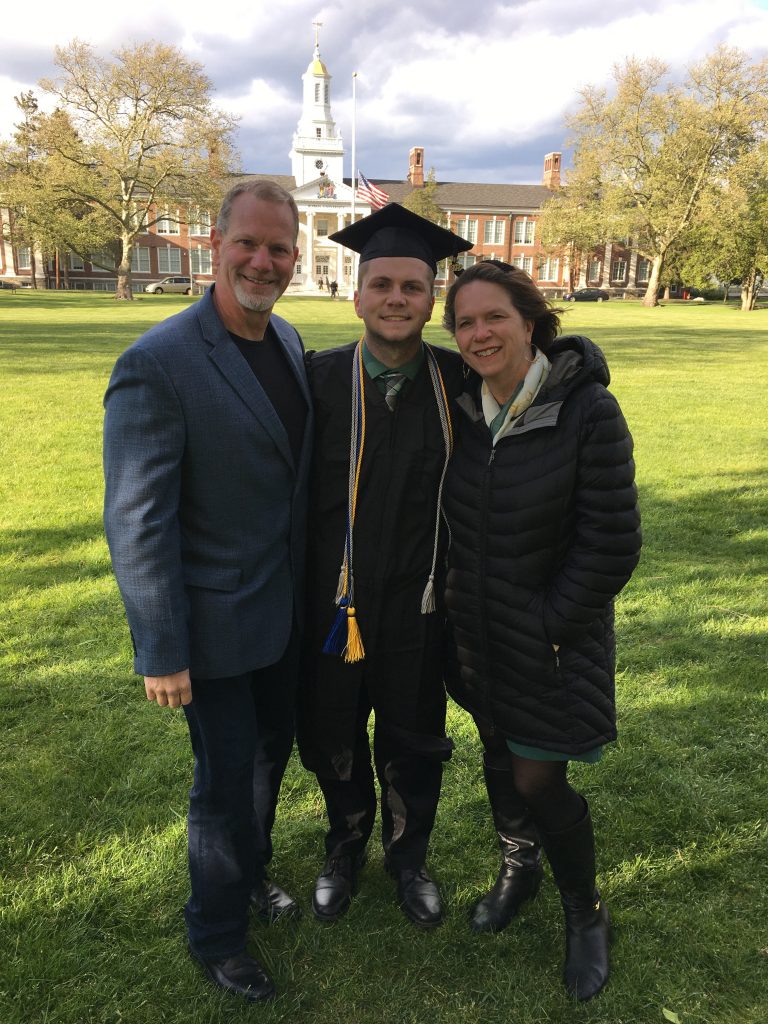 Did you tell people you were the mascot or did you keep yourself incognito?
Yes my friends, family and fellow coworkers in admissions knew I was the mascot. Other than that, no one really knew who was inside the mascot costume, which was pretty cool. I am a pretty extroverted person, but I definitely could not bring out the dance moves I did as the Prof without my costume on. I was free to express myself without anyone putting a face to me. The experience I had as the Rowan mascot was extremely fulfilling and one I will never forget.
Like what you see?
Story by:
Natalie DePersia, junior public relations major
Photos courtesy of:
Sean Scott
Related posts:
Job Hunting 101: Career and Graduate School Fair
Rowan at Home: Glassboro Native Builds Sports Career in Her "Own Backyard"