Nah'Ja Washington graduated from Rowan in 2019 with degrees in Advertising and Writing Arts. While a student, she was involved with the publication Her Campus and the American Advertising Federation (AAF). Today, Nah'Ja works as a Junior Strategist for DDB Worldwide Communications Group. 
How do you feel Rowan prepared you for your future? What skills or knowledge did you learn at Rowan that you have taken with you in your career?
I think the advertising program is a really great program, especially in the fact that they emphasize the importance of always knowing what's going on in the advertising space. I think that really comes in handy when you go into the workforce because it's really important to know examples of what brands within the space that you're working on are doing, as well as what different brands as a whole are doing.
This program also emphasizes a lot of teamwork and group projects which also plays into the real world where everyone has their own role but are working on the same team with the same goals to reach at the end.
Did you always know you wanted to go into advertising?
I didn't. I came into Rowan as an education major. My sophomore year, they started assigning us to classrooms and I wasn't sure if this was right for me. From then on, I was primarily in Writing Arts with an Advertising minor, but I started to really enjoy the advertising classes a lot so I made it my major.
Intro to Advertising was the class that made me discover this new interest in advertising because it's where you learn the principles. We watched a lot of commercials, and I just kept imagining what the process was like behind them.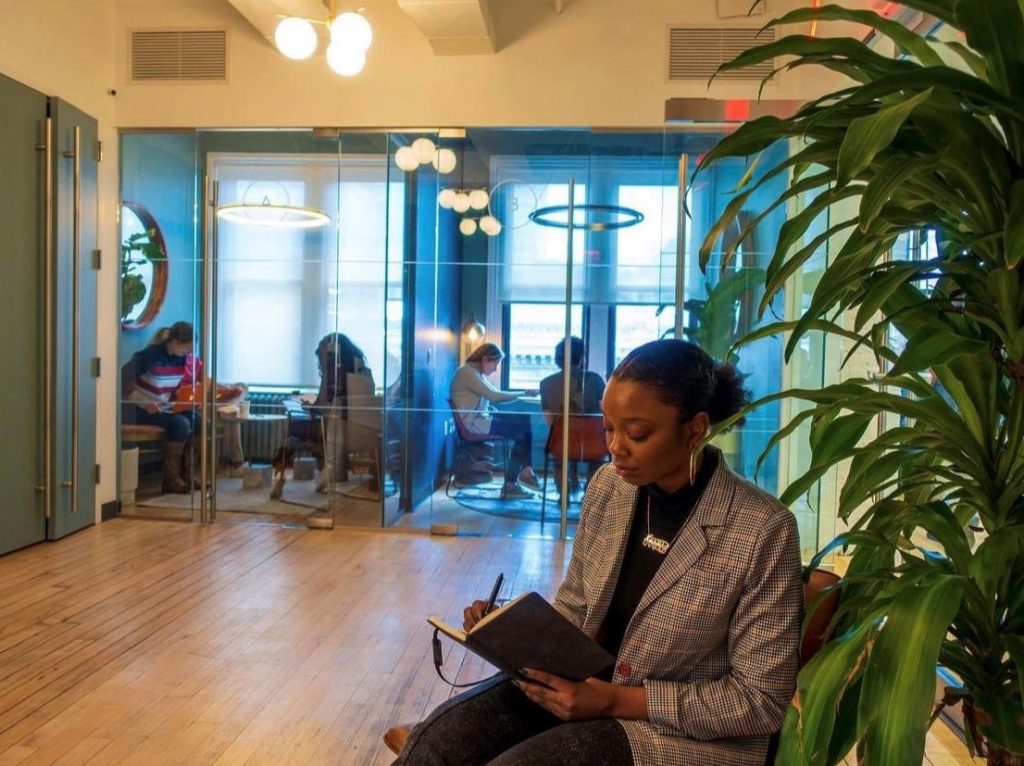 Can you describe to me your journey from graduation to where you are now at DDB?
When I first graduated, I wasn't sure if I wanted to get into advertising or journalism so I did a few fellowships, one working with Verizon. The Verizon Adfellows program is an 8-month program where you rotate through different agencies and clients in order to get an understanding about the advertising industry. Some of my jobs within this rotation included copywriting and media planning.
I was fortunate enough to receive a full-time position with Verizon where I worked in CSR, corporate social responsibility, for about six months. Afterwards, I kind of knew it was my time to go because I wanted to work in strategy and have the opportunity to work on different brands. I got the opportunity to apply to DDB, where I now work on brands like Kroger and Aflac.
What are some of your responsibilities at DDB?
I have a lot of different responsibilities. One of them is being aware of different trends and what's going on in the market and creating a newsletter with my manager to keep her up to date on those things. I also, as the junior strategist, essentially do a lot of research to prepare creatives for briefs and create the briefs.
What's your favorite Rowan memory?
Being an RA, it can be really hard because of the long nights and training, but you meet so many amazing people and you get the opportunity to foster communities within your building as well as your hallway. Through these stressful situations, you make really great friendships with other RAs because of the similar experiences we go through.
What was your favorite class at Rowan?
Any class I took with Professor Rodolico, he was my favorite professor. He creates an environment that's so calm and comfortable where you're not afraid to speak up or ask questions. If I saw he was teaching a class, I registered for it.
What advice would you give to Rowan seniors?
I know that the class of 2020 and 2021 are already so resilient because you've been forced to continue your education and go to work in conditions where you're not in the same room as your professors or your classmates and you may feel isolated. I would say continue to remain resilient when applying for jobs because the process can be hard, especially now.
Remember that no matter where you end up or however many rejection letters you might get, to know that is not a product of you and your capabilities. Sometimes things don't always line up the way you want them to, but they will line up the way they are supposed to. The steps you take along the way will make you a better, more well rounded person and professional.
Like what you see?
Story by:
Caitlyn Dickinson, senior public relations major