Meet incoming transfer Prof Sara Brooks. Sara is a Psychology major originally from Orlando, Florida who transferred from Rowan College of Burlington County. She shares why she chose Rowan and what she's looking forward to!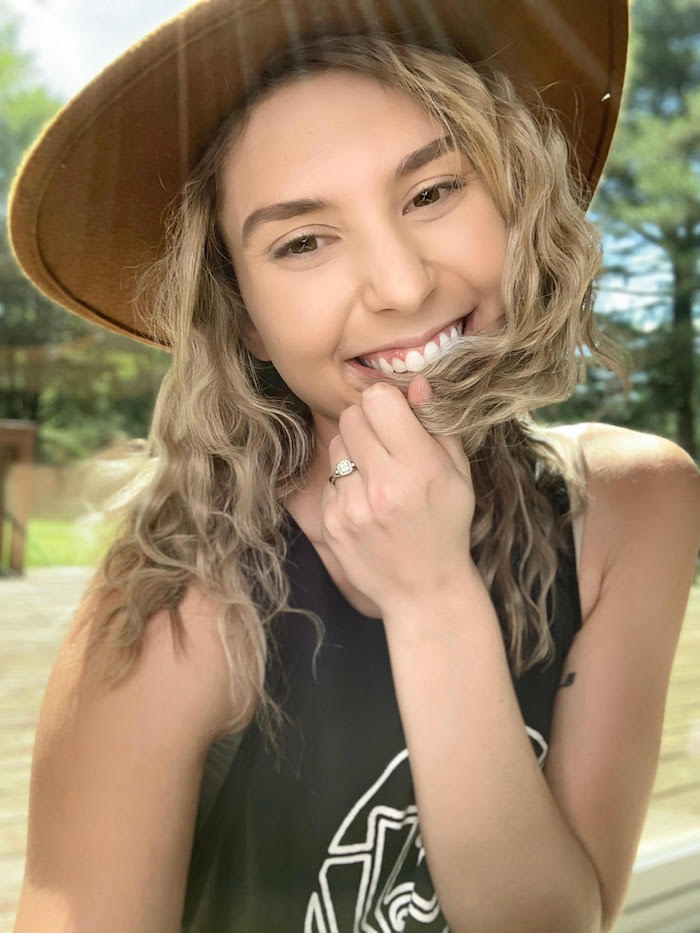 Welcome to Rowan! Could you share with us one thing you are looking forward at Rowan University?
I am looking forward to completing my bachelor's degree in Psychology at a school that has progressive outlook on mental health and mindfulness.
If you are from out of state, why did you choose a university not in your home state? Why Rowan?
I grew up in Florida, and when I moved to New Jersey after getting married, I was lucky enough to find RCBC and enroll in their 3+1 program, which has given me the opportunity to transfer into Rowan University for my senior year and complete my bachelor's degree in Psychology.
What is one hobby, activity, sport or club that you're involved in that you'd like to continue at Rowan?
One [activity] that I look forward to becoming a part of is Rowan Thrive, especially in their Emotional Well-Being program. Stress and anxiety is something that all students face, and having resources that can help in learning how to navigate these emotions is important for everyone to discover their best self.
Is there anything you're hoping to discover about yourself at Rowan? Grow a new skill? Try a new interest? Starting a new activity, sport or club?
I am really looking forward to exploring more in Student Services and learning how I can be of service to more transfer students like myself who are coming into a new university and the opportunities that are available.
What majors are you considering and why?
I am a senior psychology major due to my natural interest in learning about why people are the way that they are. I currently work as a Behavioral Health Technician at an alcohol and drug treatment center working toward completing a certification as a Certified Alcohol Drug Counselor. Being able to complete my bachelor's degree at Rowan and continue on to a master's degree in Clinical Psychology is my goal, where I will focus more on dual diagnosis aspect of addiction.
Did you tour Rowan or attend any virtual events? If so, which ones, and what did you think?
Due to COVID being very present in my time of transferring to a university, I have only been able to attend virtual events and I have really enjoyed them. Being able to schedule Zoom advising sessions and talk with an advisor one-on-one has been so helpful in planning my future goals.
Do you have advice for other transfers who haven't committed to a school yet?
Not to focus too much on where you want to transfer schools to but why. Look into schools that offer programs that you could see yourself being a part of after graduation and that have programs that you could see yourself being a part of.
Where are you going to live next year?
Commute from home.
What is one thing about Rowan itself that you liked?
I really liked that they offer so many courses in Psychology that focus on research and the study of behavior, especially mindfulness, and that they offer a Philosophy track as well.
Like what you see?
Story by:
Bianca Torres, senior music industry major
Photos courtesy of
Sara Brooks