Meet Pharaoh Freer, a Music Industry major from Jamesburg, NJ (Middlesex County). Read his first-person perspective on the lessons he's learned on his journey to becoming a Rowan Prof. From discovering how to hone in on your passions to understanding the power of your brand, Pharaoh shares the wisdom of leading a life with great ambitions, talent and vision.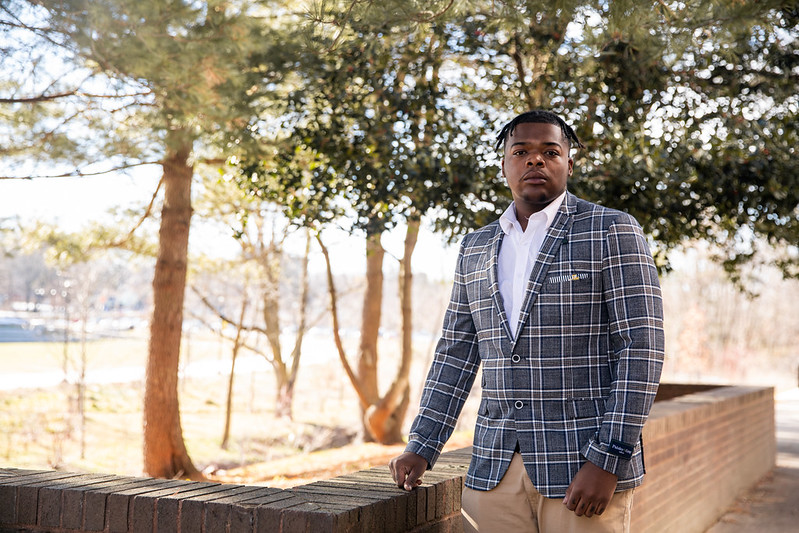 When building an empire, you will go through many obstacles. Life is constructed of multiple points and times you learn and make a mental note so that it won't happen again.
When I was in middle school, I wasn't the best kid. This age was my lesson stage. I was getting in trouble, disrupting class. It never occurred to me the image I was setting out for my brand, and when I say brand I mainly mean my name. In your adolescent days, you aren't aware of the meaning of your name and how much power it has. 
After middle school, I went to a technical school and made better decisions, but there were still a few things I had to "freshen up" on. High school was trial and error. I didn't take it seriously. I was doing music but not seriously, very unconscious of my actions. All of my friends left me. When I graduated, I hadn't quite understood what I wanted to do. 
What did I love? Music was something I was always around but never started to take it seriously. My dad introduced it to me early when he started his gospel group. "Heaven Sent" is the group name I helped them [create]. When they went to the studio, I would play around on the mic. So, maybe I fell in love with the way I sounded on the mic. Once I found out I wanted to pursue music as my career, that's when I found out what person I wanted to be. 
After not doing well at community college, I went to an audio engineering school in Philadelphia. [I] shadowed a well-known producer … who has worked with B.o.B, Christina Aguilera, and M.G.K. I passed with flying colors there. It was the first time I maintained a 3.3 GPA.
After this program, I transferred to Rowan and [chose] my major: Music Industry. My dad went here, so this was always a school in mind. When he went back in the day, he came here for soccer on a full ride. But that wasn't my main reason. I got accepted to Full Sail University in Florida, but I felt like it was too far from home, and I needed to master my area before venturing off. 
Rowan gave me a chance to STRIVE. When my back was against the wall, this was the school that gave me that second chance to strengthen my empire, which is my name. When you think of yourself as a business or an entity, you will try your hardest to not tarnish your business, which is your name. 
I never thought I would ASPIRE to these heights, but it would have been very hard [without] the helping hand of big brother Rowan.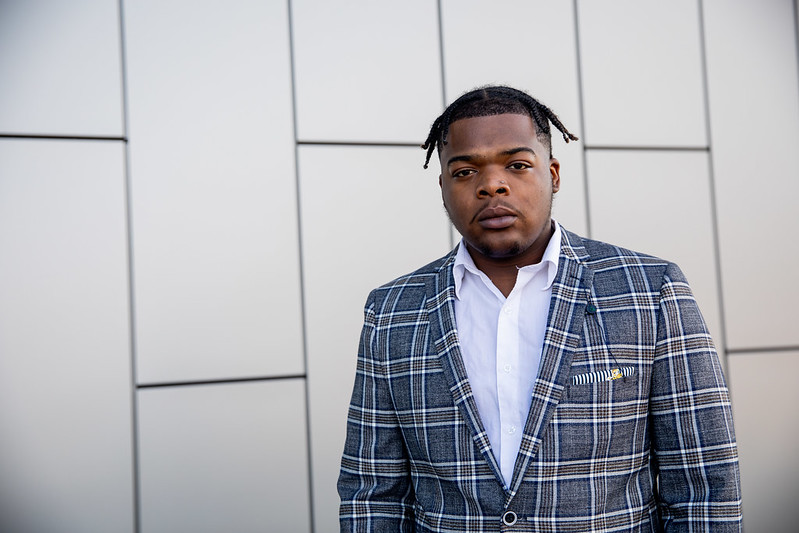 If you're a transfer student coming here or someone discouraged to apply, don't hesitate: "You miss 100% of the shots you don't take." 
Like what you see?
Story by:
Pharoah Freer, freshman music industry major

Edited by:
Marian Suganob: senior public relations and advertisting double major

Photos by:
Stephanie Batista: sophomore music industry major