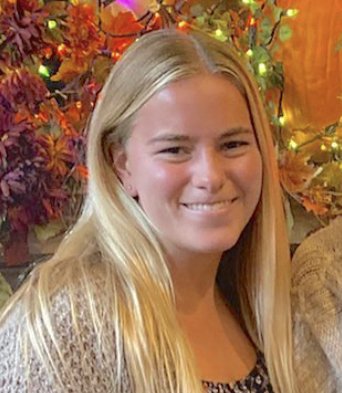 Recent grad Julia McAleavey shares guidance through this advice column for incoming students. A student with well-rounded experience, Julia earned a bachelor's in advertising this spring. She transferred to Rowan her sophomore year, after another school wasn't a great fit. While at Rowan she started as an exploratory studies major, unsure of what to major in. She's lived both on campus and off campus, held student worker jobs and internships, and participated in clubs and sports.
New beginnings – you are starting at Rowan University. This is one of the biggest changes you will have in your life, either as a new freshman or a transfer student. You may think you are ready to be free and get away from home, and maybe you are. However, even if you are ready, you will probably still struggle with adjusting to your new life at Rowan. No matter what that struggle may be, Rowan wants you to succeed and be happy. That being said, there are several resources on campus to help with whatever you may be struggling.
Tutors: You may have been in the top ranks of your class in high school, but college is a whole different ball game. School might become more challenging for you. There is nothing wrong with that. Rowan offers free tutoring services to help you get out of that slump and be the best you can be. To sign up for a tutor, you can go to the Rowan website under Student Success Programs. You will matched with a tutor to help you in whatever class you need. 
Financial Aid: You may be paying for college on your own. Even if you aren't you still may need some help. Have no fear, financial aid is here! They want to help make paying for college as stress-free as possible. Visit them in Savitz Hall so they can help set up a payment plan for you. 
The SHOP: Located in the Rowan Boulevard apartments near the Rowan Boulevard end of campus, The SHOP is a small food pantry that people make donations to. The donations consist of food and other necessities for students in need to take. It helps students with financial struggles to get things they need without them having to worry about paying for it. You just have to show your student ID to get inside. 
The Wellness Center: Whether you are physically ill or are having some mental health struggles, the Wellness Center is here to help you. I have gone for both of these, and they were super helpful. It is a great resource and being seen by someone is free, so I highly recommend it. Plus, everything you tell your counselor is confidential, so you won't have to worry about being exposed. There are plenty of nurses and mental health counselors available that want to help you get better. You can make an appointment online or call them. 
All in all, there are tons of resources on campus to help students live a healthy life. Take advantage of them. You'll be glad you did in the long run. Just remember that there is nothing to be embarrassed about! It may be hard to take the step to get help, but you should be proud. Most likely, you are not the only one who needs it, and you will be a role model for those who are nervous about it. Everyone at Rowan wants you to be happy, and getting help from these resources will help with that. 
Like what you see?  
Story by:
Julia McAleavey, advertising graduate