Today we feature Ciani Eugene, a Health and Exercise Science major and Psychology minor from Mount Holly, New Jersey (Burlington County) who transferred from the University of Maryland. After the transfer, she commuted to Rowan University.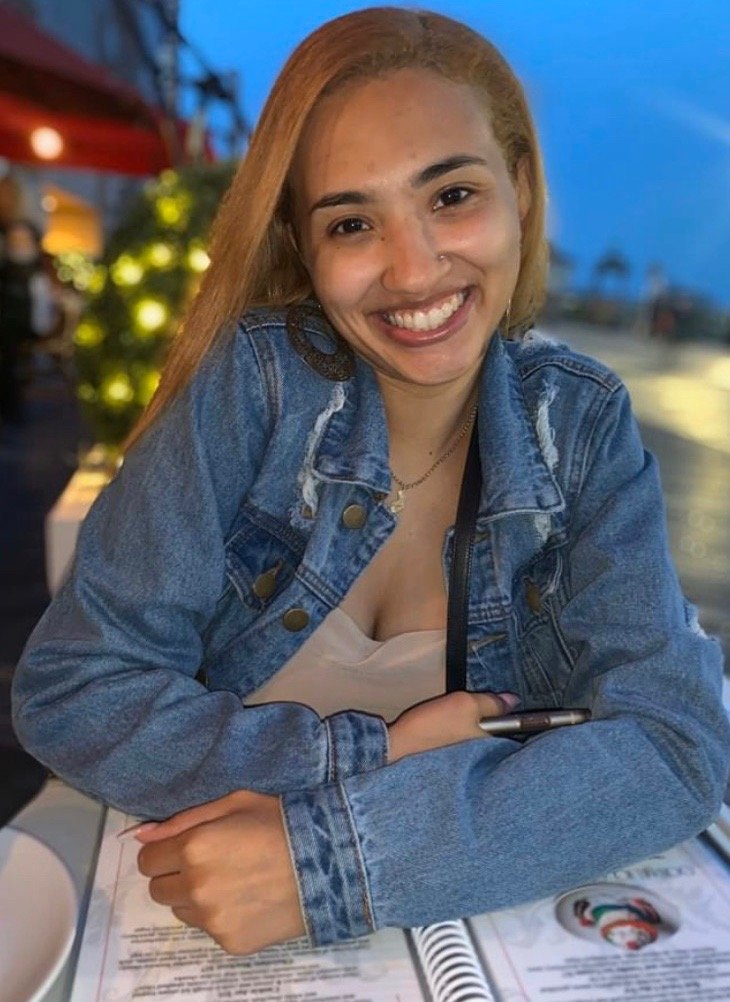 Please tell us about your favorite moment with a faculty member or a favorite experience in one of your classes. My favorite experience in one of my classes was when I realized there are other students just like me! I had just started the fall semester and I was pregnant. I was nervous people would not want to be friends with the "pregnant girl." That was not the case at all! Everyone was so excited for me to have my son and always looked out for me. Interestingly enough, another student walked into the class, sat next me, and she was pregnant too! We were due five days apart and she ended up becoming one of my closest friends at Rowan! Love you Autumn and Halo!

What was your favorite or most meaningful personal moment at Rowan? My most meaningful personal moment at Rowan was being chosen to speak at commencement. Even though I won't be able to give my speech in person, Rowan made sure my speech was heard anyway. They featured my speech on the CSM [College of Science and Mathematics] and SPH [School of Health Professions] students' awards and recognition page. It is such a nice feeling when others recognize the hard work and dedication you put into obtaining your degree.


What are your career aspirations and how did the people or programs at Rowan help to support you with those aspirations? My career aspirations are to become an occupational therapist. Before I transferred to Rowan, I didn't know anything about occupational therapy. I thought I wanted to become a physical therapist. After taking the course "Foundations of Human Performance in Clinical Settings," I learned about occupational therapy and realized it was my dream career. I even completed a 400-hour internship shadowing a phenomenal occupational therapist, who taught me so much.

Do you want to give a thank you shout out to your family, friends, advisors or mentors? 
My mom and my Oma for always being my guardian angels, I love and miss you both more than words can describe. 
My dad, for making sure I followed through with my promise to my mom and my Oma. 
My boyfriend Isaiah for always pushing me to be the best mother to our son as well as best student possible. I can't wait to spend forever with you. 
My son Izeem for keeping me on my toes no matter what and always giving mommy your lovely hugs and kisses.
My aunt Tayana and my best friend Kellie, for always reminding me that I can do this, even if I was upset and doubting myself. 
My Rowan family! Brianna, Candy, Nicole, Anthony, Lizzy, Brennan, and Gianna! You all made transferring to Rowan one of the best decisions I've ever made. WE DID IT, WE ARE GRADUATING! 
Also a big shout out to Dr. Biren, Dr. Evrenoglou, and Professor Gibb for always being there for me and all of your students. You all are amazing role models! I will miss you all dearly!
Like what you see?