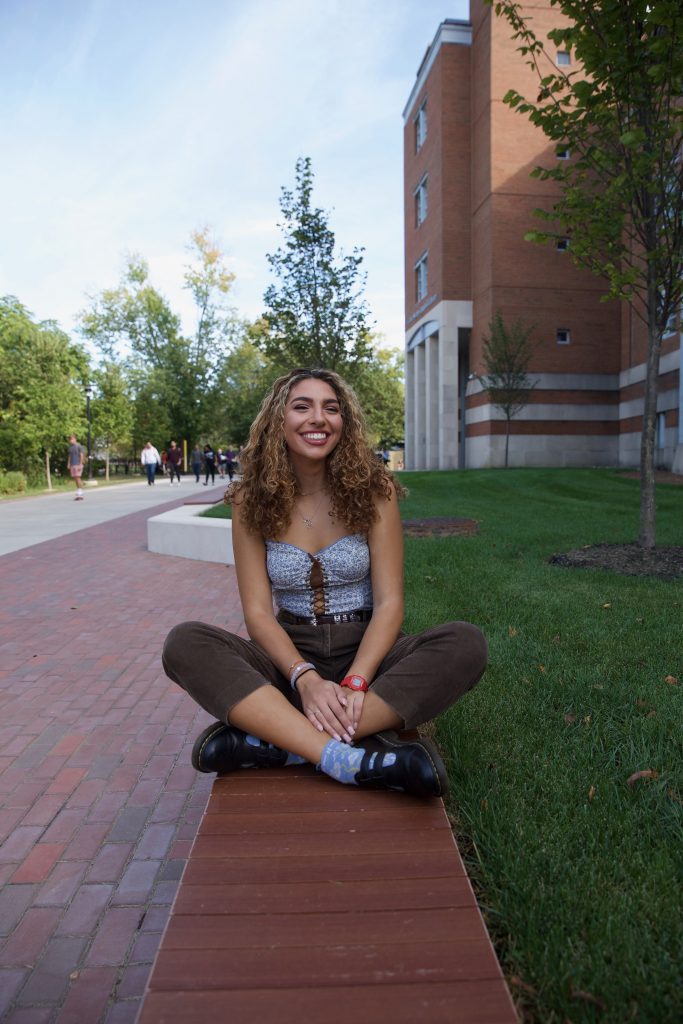 Name: Gianna Witasick
Major: Psychology with a Pre-Med concentration, might pick up an Anthropology major!
Year: Junior
Hometown and county: Ocean City, NJ (Cape May County)
Off-campus resident? Yes
First-generation college student? No
What are you listening to right now?
"I chose five songs that remind me of this time of year for the whole fall vibe. I chose "Petulia" by The Kooks, "Livewire" by Oh Wonder, "Mykonos" by Fleet Foxes, "Pale Blue Eyes" by The Velvet Underground and "Heavenly" by Shoobies, which is a new song they just released!
Why did you pick these songs?
"I think that they all have a very similar fall-type vibe, like when you're walking down the street and it's starting to get colder outside and there's all the colorful leaves on the ground. These are the songs I want to be listening to to put myself in the mood for this time of year. It's a very specific type of mellowness that's a little bit more calm than the summer. I have playlists for every time of year!"
Do you have a favorite from those five songs you picked?
"That's a really good question! I really like 'Petulia,' I think it's upbeat for a fall song. I think a lot of fall songs tend to be on the sad side for some reason because I guess it's the end of the summer season. It makes me happy, it's a really good feeling. Also the new Shoobies song 'Heavenly' is so good. It's a bit different from their other music and their old sound but in a really good way. Shoobies are a local band from the Asbury Park area and they rock! Shameless plug, they're the best band in New Jersey and the world."
Like what you see, come visit us!
Story and photography by:
Enzo Ronchi, senior public relations major