Cooking most of your meals can be extremely stressful and time-consuming, so meal prepping once a week saves you time and it forces you to eat healthier. Pro-tip: fitting everything onto one pan makes for an easier clean-up!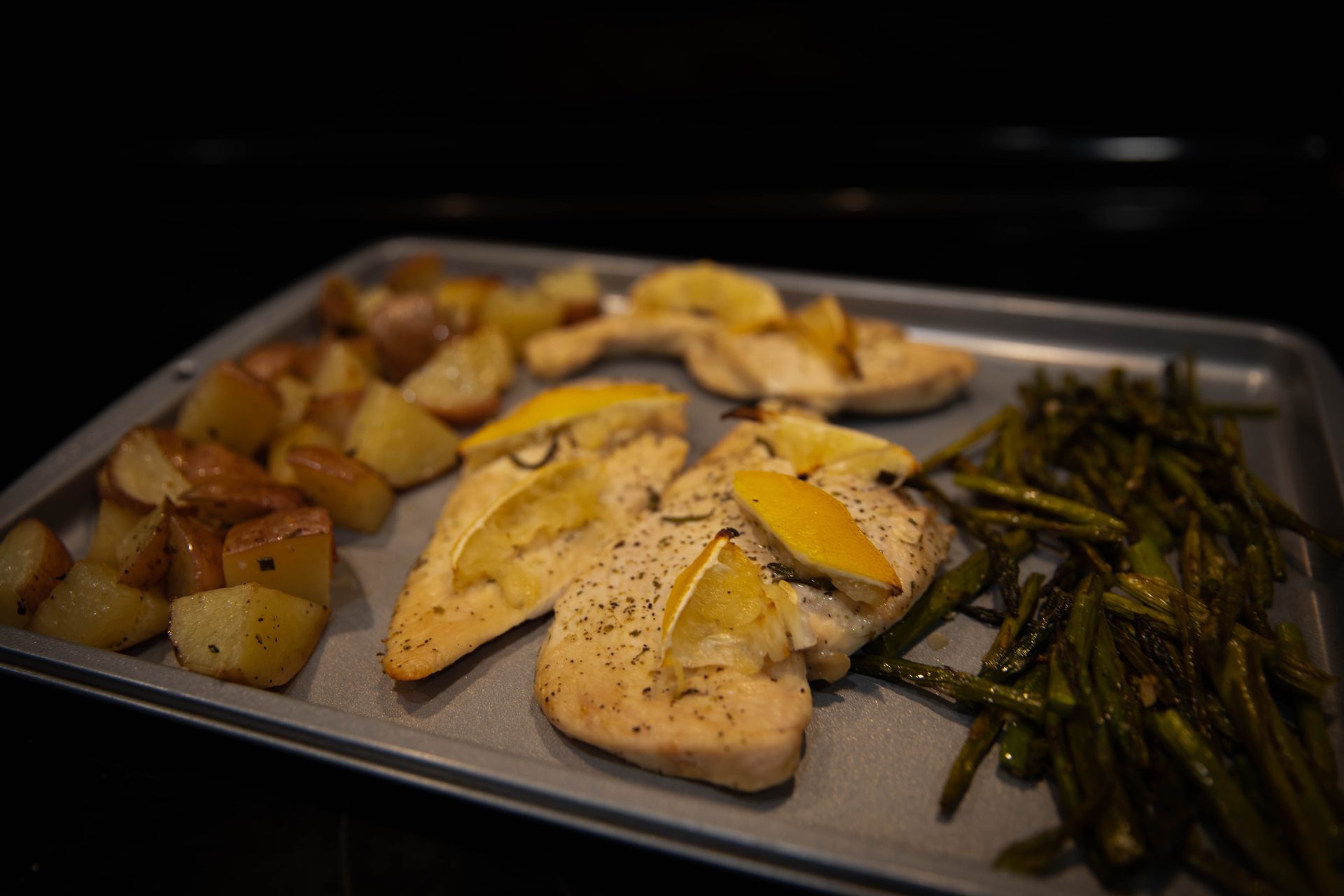 Ingredients:
5 chicken breasts

5-7 medium red potatoes

2 bundles of asparagus

Olive oil (enough to coat ingredients)

1 lemon to taste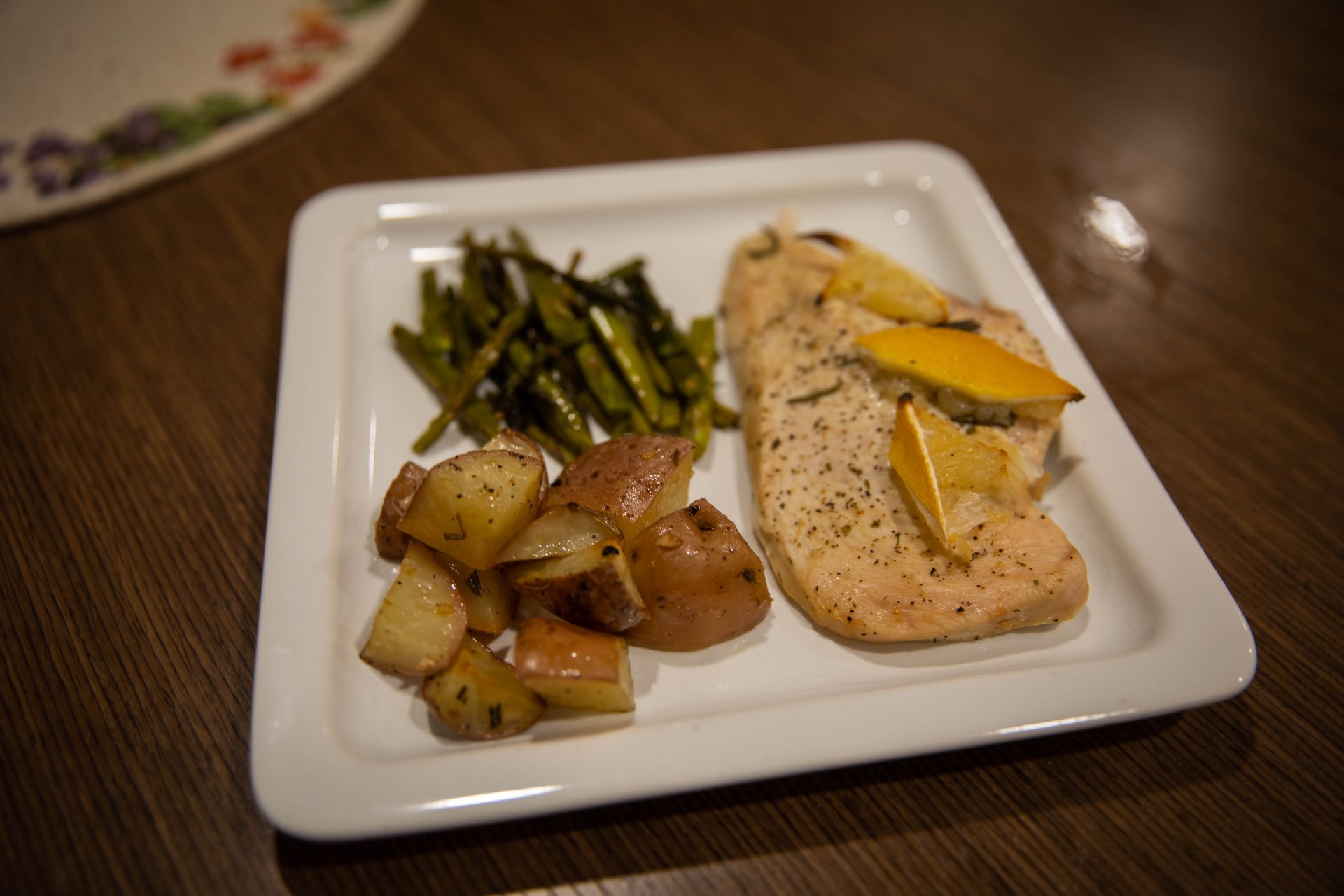 Directions:
Preheat oven to 350 degrees.

Chop potatoes, drizzle olive oil and preferred seasonings on potatoes, and place on pan.

Season chicken and place on pan.

Chop asparagus, drizzle with olive oil and seasonings.

Bake for about 40 min, or until chicken and veggies are fully cooked.

Enjoy!!
Like what you see? Come visit us!
Enter for a chance to win a Rowan t-shirt! Email RowanBlog [at] rowan.edu with the date and time of your upcoming campus tour … we may just email you that we're going to surprise you while you're visiting!
Story and photography by: Alyssa Bauer, junior public relations major