Today, we speak with Brianna De la Cruz, a freshman Nutrition and Dietetics major from Hillsborough (Somerset County), NJ, who lives on campus in Holly Pointe Commons. Brianna will share her #PROFspective with us on what it's like to be a Rowan University student and how she's getting the most out of her college experience as a Rowan Prof.
Name: Brianna De la Cruz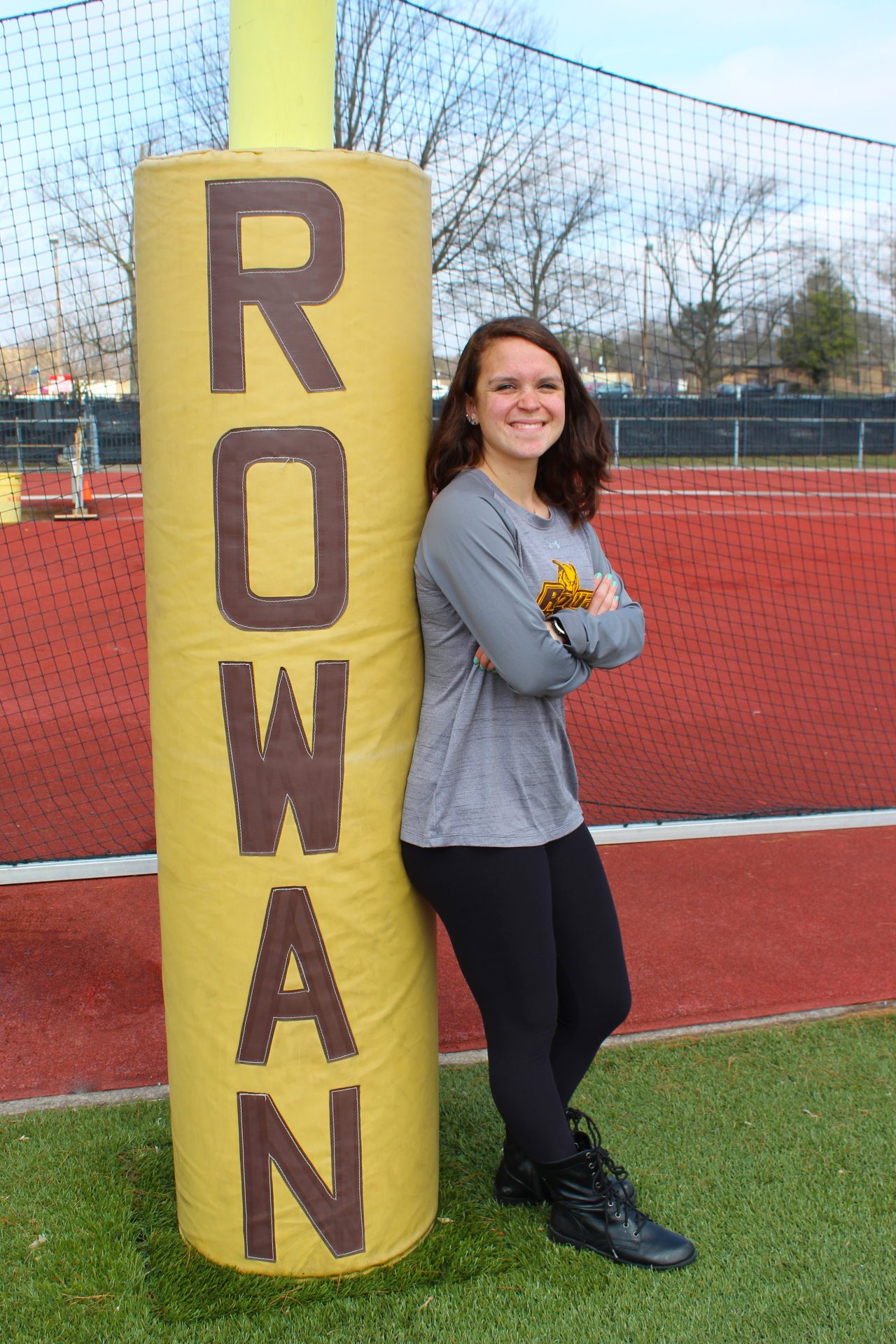 Major: Nutrition and Dietetics
Year: Freshman
Hometown and County: Hillsborough, NJ (Somerset County)
On Campus Resident: Yes, Holly Pointe Commons
Athletic Teams: I run cross country, distance for indoor track (3k-5k) and distance for outdoor track (3k-10k).
Do you have an off-campus job? Yes! I work at CVS in my hometown. I've worked there for about three years now. I am a cashier, and I stock shelves, clean the store, help with customers, etc. I was just recently promoted to a shift supervisor.
Why did you choose your major? I chose to study Nutrition and Dietetics because it interests me. I've always known I
have wanted to do something in science, but when I started getting really into running I thought it was cool how food can have so much of an effect on how you perform, so I began to research it for fun. I love to figure out what foods affect the body in which ways, and I'm also very excited to help people live healthy lives in the future.
One reason why you chose Rowan? I chose Rowan because it had everything I wanted: cross country, five year master's program for dietetics, and an Honors College. 
My typical week as Rowan student: Okay, well I wake up and go to classes first thing in the morning. Afterwards, I eat lunch at Holly Pointe Commons.
I then go to my dorm and I usually watch Netflix for a bit. I watch shows like Big Brother, The Office, Family Guy, and Friends. Then I will try to get some work done and go to practice.
Our practices depend on the day, but I usually run anything from six to ten miles. We either do long runs together as a team, or we also do speed workouts on the track. The team is like a family to me, and my safe haven at Rowan.I love knowing that everyday at 3:30 I can go and run with my friends on the team. We also sometimes lift together as well.
After practice I go back to my dorm, shower and either get ready for a night class or try to meet some friends to get dinner. We go to places on campus usually, so we can use meal swipes and not spend money. So usually either Prof's Place (I always just get a grilled cheese), the Marketplace,or the Holly Pointe Cafe. On weekends when I'm not working (I work at my hometown so I have to drive home), I run, go to the gym, or I'll go out with friends. We like to just hangout at each other's dorms or go to places to get dessert, like frozen yogurt or Cookie Munchers.
Like what you see? Register for a tour or open house. 
Related stories:
Check out our YouTube Housing playlist!
Exploratory Studies Workshop: A Preview of Science, Math and Health at Rowan
#PROFspective PROS Edition: Physics Major Katherine Carranza
Photography and organized by:
Nicole Cier, sophomore writing arts major