Nicholas Wright, a rising junior advertising major from Mercer County, NJ shares this first-person perspective on his life as a full-time student who is in the Army National Guard.
My name is Nicholas Wright and I am a full time student here at Rowan University. While being a full time student I am also In the Army National Guard. While balancing both can be hard at times you quickly learn to balance your workload and make time for yourself as well. I have been in the National Guard for three years now and as soon as I got done training I enrolled into Rowan.
This transition was easy and probably the best thing I have ever done. I have saved so much money with the Tuition Aid Grant, which is a grant all National Guard service members get here at Rowan for 100% free tuition. This has saved me so much money and the Military Services office here makes everything so much easier. Although I do have to leave from time to time to do my National Guard duties, my professors are very understanding and support my work.
My typical drill week while being a full time student consists of 4 days of class and typically 3-4 drill days. During class days they are both online and in person. In between classes I like to go to the gym, hang out with my friends, and get on top of my studies.
Drill weeks are usually once a month and one of my busier weeks because I like to try and get ahead of my work and finish before I leave for drill. If I can't get my work done during these weeks my professors are always understanding and give me time to make up assignments when I come back. A drill weekend starts on a Thursday or Friday depending on the month. The day before is prep day. Prep day consists of gear layout, packing, looking at the timeline for the weekend and re-checking my packing. The day of drill is a 3 am wake up, breakfast, a Wawa stop, and about an hour drive to our armory for first formation. From there we will get our gear and weapons and get transported over to Fort Dix. There we do anything from team, squad, or company training. This training can be learning new weapon systems, battle drills and tactics, or going to the range for target practice. I have been a 240 gunner on our plattoons weapon squad for all three years and I love it. I am in the infantry and I have had the opportunity to work with medics, combat engineers, and other MOS's in our military.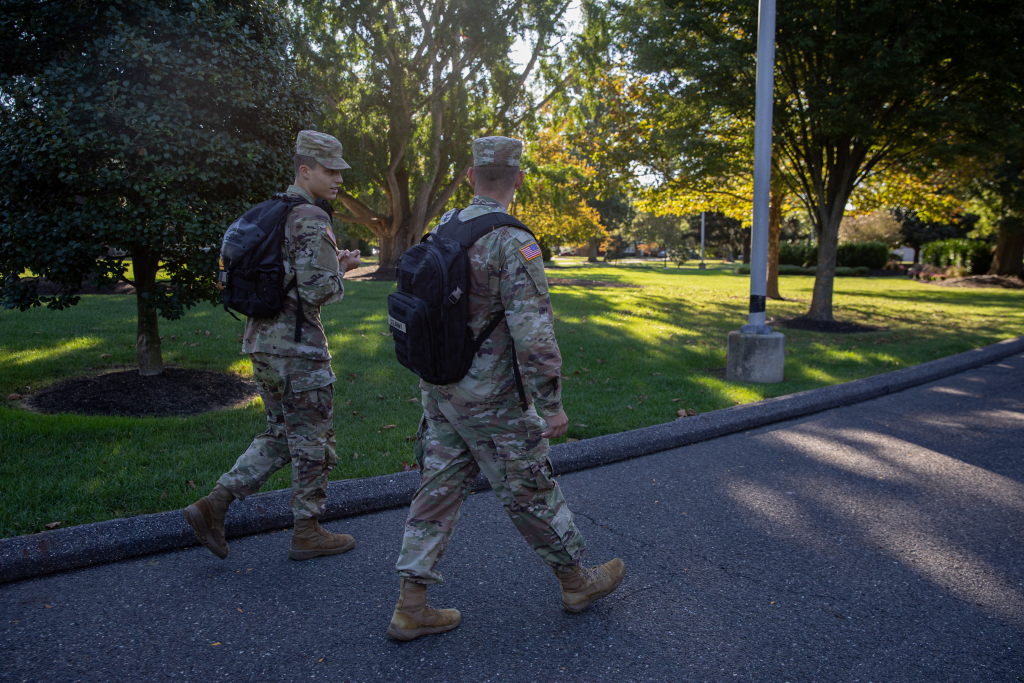 Being in the military wasn't my first choice but it is by far my best. I couldn't imagine where I would be if I hadn't gone this route. Not only am I getting my degree for free, going to school close to home, and learning new traits, I have also made so many connections to help set up my future for my dream occupation. I honestly recommend this route for anyone who either doesn't know what they want to do after college or wants to get a head start on their future.
Want to learn more?
Written by: Nicholas Wright, a rising junior advertising major
Story edited by: Valentina Giannattasio, junior dance and marketing double major