If you're looking for a fun way to feel like a kid again while in college, Dave & Buster's is the place for you. This local spot is a great way to eat good food and lose track of time while playing arcade games!
Dave & Buster's is an arcade located at the Gloucester Premium Outlets in Blackwood, Gloucester Township, just 18 minutes away from campus. This weekend, I went to check out this local spot that I have heard so much about for a date night.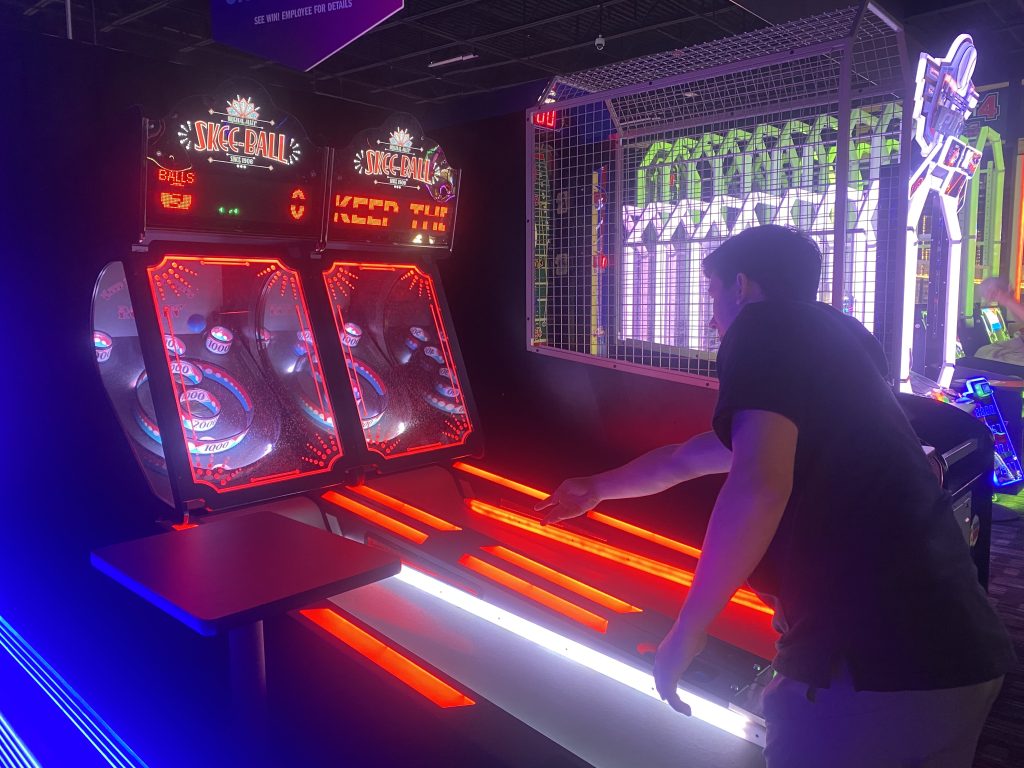 To start, we ordered the cheeseburger and fries and the chicken tenders. This American classic meal was cooked to perfection! Dave and Buster's offers a promotion where you can get food and tickets for the arcade for a discounted price, so we went for that option! While eating our food, we were entertained by the 20 TVs that were lined up around the dining area. 
After eating, we headed to the arcade. It was packed with games and simulations to try. Some of our favorites were skee-ball, spin-to-win, and dance dance revolution. 
The fun didn't end there. After playing games and using up all of the credits we had on our cards, we headed to the prize shop. Each game we played helped us accrue points that we could redeem for a prize.
Unfortunately, we only racked up 200 points, so we were only able to claim a sticky hand toy for a prize. The memories and great food were a big enough reward, though. This spot is a must-visit!
Like what you see?
Story and photos by:
Loredonna Fiore, public relations and advertising graduate
Lucas Taylor, education graduate