Today we feature Entrepreneurship major Christian Giannola. Christian, a senior, transferred freshman year from Monmouth University to increase his knowledge in business and entrepreneurship to assist him in running his full-time sneaker boutique business. Christian shares information on Showtime Sneaker Boutique and its two locations, how he started this business, and how Rowan helped him in developing the skills to run this business while being a full-time student.
Why did you choose to study Entrepreneurship?
I went into college with an involvement in business because I have been selling shoes for so long. I am a senior now so when I was entering college and exploring my options, I was obviously not selling shoes at the level I currently am now; however, I already was reselling shoes, working at a sneaker store, and making good money. Therefore, I was always really interested in the entrepreneurship side of business and I envisioned an immense amount of growth within the space of the company.
I was honestly not a big school person in high school. However, when college came around and I had access to so many different classes within different areas of study that sparked my interest, I learned quickly that I was very interested in not only learning about how others will develop their businesses, but how I can learn to increase my skills to strengthen my business and prepare for my future endeavors.
Why did you choose Rowan to study Entrepreneurship?
I started my collegiate academic career at Monmouth University when I was a freshman. I ended up transferring to Rowan after the first semester because I felt Monmouth was not a great fit for me. I had a friend at Rowan at the time that was in the entrepreneurship program and we were close through business. After talking to them in depth about the program and weighing my options, I decided to come to Rowan and give it a shot."
As soon as I got to Rowan I loved it. I haven't had any problems and I quickly realized I was at a school that was a better fit for myself and my goals. One of the main things that stood out to me was that Rowan did have a very new business building and the campus as a whole constantly had new buildings coming and was displaying tremendous growth. In my last semester I had to transfer to General Studies because I have to finish up online because the businesses are growing and it is difficult to attend regular classes on campus and keep up with two growing stores. This gives me the opportunity to do both, but I appreciate my first three years in Rohrer College of Business. RCB has given me the foundation and a concentration in business that I can apply in my professional career.
When did you first open/start your sneaker boutique business?
I opened our first location of Showtime Sneaker Boutique on Feb. 27, 2021. We opened this store at The Mills of Jersey Gardens Mall in Elizabeth, NJ. This is a huge mall and when we were looking for a place to open our shop and start our company, we started and went into this process with normal expectations of what this business was going to be and turn into. As we started to grow more and more as a business and increase clientele, it has been such a blessing to have been able to open up our second location, which is in Philadelphia, PA.
How and where did you start your business? Was this a difficult process? How did you know where to begin?
I started off by working in a sneaker store in Freehold Township, NJ called Sole Culture Sneaker Boutique. This experience really broadened my horizons and my knowledge of the sneaker business industry, especially by selling sneakers in store versus selling them online [as he was doing prior to this position].
Once I got to Rowan I actually met my current partner Arjun Mansukhani. He is a Rowan student as well and once we met he had a bunch of relationships with other people within the sneaker and clothing business that led us to get the limited release items in large quantities. I knew the perfect place to sell these sneakers and us working together honestly gave us the idea of making something bigger out of this passion of ours. He knew where to get the sneakers and I knew where to sell them and we instantly became really good business partners and a great team.
The opportunity to start this business was basically right in front of us and we decided to just run with it. With Covid-19 happening, a lot of retail businesses were not doing that well. That kind of opened the opportunity for malls to give out better deals for buying and renting spaces. We took a look at a few spaces in December of 2020 and we were really excited just to get a space to begin the year of 2021. Once we found the space within The Mills of Jersey Gardens we loved the space and we didn't look back after that."
Can you talk about your sneaker boutique business journey? Where did you start, where are you now, and what do you hope this business will become?
I got interested in sneakers and clothing because when I was younger and in middle school and high school, some of my friends and older cousins had the newer Jordan's and sneakers that were kind of harder to get. When I was 12 years old I would beg my parents to take me to malls and I would sign my family up for all these different raffles for the opportunity to win these cool sneakers and at first I was just doing this to get the cool sneakers for myself but then I realized that I could obtain these sneakers and then resell them myself. Then I started getting one sneaker for myself and one sneaker to resell and this is how I started building my own collection.
As time went on, I was in high school and was playing sports where I played lacrosse all four years of high school. Once I turned 17, I got my license and I had a car and that's when I had to start paying for gas and going out for food and where I really started paying for things on my own. I realized I had a lot of value in sneakers and I knew a few people that had a sneaker store and I figured I might as well start to learn more of the business side of it inside of obtaining all these sneakers for just myself. Once I got into the sneaker business, I realized many of the shoes that I had or were about to receive had significant value to other people. This is when I focused this pastime on getting sneakers and reselling them rather than collecting them.
What skills have you developed by running this sneaker boutique business?
I have developed so many skills but the most important skill I have developed would be my ability to establish relationships. I have met so many different people since I first became involved in this business when I was 13/14 years old. I go to a lot of sneaker events like Sneaker Con and over the years I was able to network with people and I have developed a name for myself and my brand through consistency. I have been successful in my business by the main contributor that I continue to build relationships with those I encounter and sell to or meet.
What is the hardest part of running this business while being a full time student?
The hardest part is definitely the time management. Since we are located in malls, my stores are only closed on Thanksgiving and Christmas. Therefore, we are open 363 days a year which makes my schedule jam packed 24/7.
My business now has over 20 employees coming out of the holiday season which is amazing when thinking about how much this business has grown within the last year."
In person classes were difficult because there is always the possibility of a manager calling out sick or problems happening at the store while I am in student mode. Even if I technically have an off day where I am not scheduled to be in the store, I am always doing things that still apply to my work setting to help run the business smoothly. I am constantly trying to tackle my professional work life and my academic career.
What inspired you to start this business? For example, do you love sneakers?
I have a passion for it. Some people collect baseball cards, some people collect cars, and my thing became collecting sneakers. It is nice because my 'work' never feels like work. There are obviously the tedious parts of my job like dealing with the legalities and logistics of running a business, but I built this profession of mine off of a passion for it, which is an amazing thing.
Do you aspire to pursue this business in your future endeavors? Do you intend on pursuing this business long term?
Yes. I plan to be in this business for as long as possible and continue to grow the space of my business. I think our sales capture how serious this business is for us. We sell anywhere from 1000-5000 items every single month through our two locations. This easily brings in over seven figures in revenue."
I am also interested in real estate. Real estate is my long-term future goal for myself and my professional life. I love real estate and watching all the fixer upper shows on the TV. When I make money I put some of my profits into real estate because I know that's also going to make me passive income for a long life to come.
I actually already have one property at Rowan. My mom is a college professor and she takes care of a lot of my school stuff. As I was a sophomore and heading into my junior year of college, I was looking to move off campus into a house with some friends. I am in a fraternity as well and when I was touring the different houses I got an idea of how much I would be paying per room and roughly how much rent would be for a total house of guys. As I was doing this, I realized that these renters were getting a lot of money by being in real estate and renting out their properties to college students at Rowan. I looked at houses in the Glassboro area and I ended up getting into a 3 bedroom house across the street from the football stadium. My mom and I ended up purchasing this first property here and I found that I would be overall earning a greater profit than the cost of the mortgage to purchase the home. We had a little fixer upper within the house and we ended up adding two bedrooms to the house so it is now a 5 bedroom house that we will continue to rent out.
How has studying your major helped you run this business?
My major has helped me in so many different ways. My classes offer me the opportunities to develop projects where we work on our own businesses, create our own business models, and collaborate with others. I love being in an environment where everyone has a similar interest and are working towards a common goal.
IG Accounts: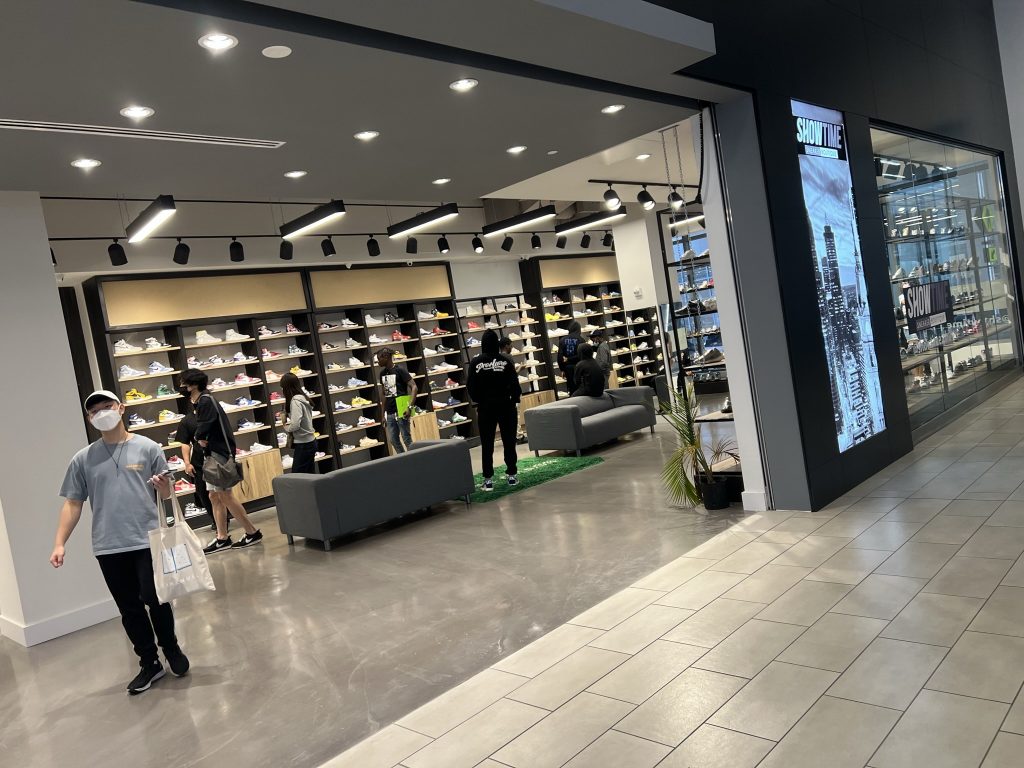 Like what you see?
Story by:
Natalie DePersia, junior public relations major
Photos provided by:
Christian Giannola
Related posts:
First Year Voices: An Entrepreneurship Major Prepares to Launch a Lip Gloss Line
3 Entrepreneurship Majors Share How They Became Interested In Their Major
Professional Goals of Engineering Entrepreneurship Majors