Today we speak to Holly Zurenda, a senior Computer Science and Mathematics double major. A Rapid City, South Dakota native, Holly attended Black Hills State University and South Dakota School of Mines & Technology before transferring to Rowan University ten years later. Holly commutes from Egg Harbor Township, NJ (Atlantic County). Holly is set to graduate in December 2021. 
How was your transition into Rowan?
The process was amazingly simple. I had originally applied to be in the Combined Advanced Degree Program (CADP) in Subject Matter Education for Math and Science majors. Then, somebody had mentioned Computer Science and told me to try that degree program instead to see if I would like that more. I didn't really know what I wanted to do. I thought I would teach, but I liked math more, so I ended up in the Computer Science program.
Could you share a moment when you felt that Rowan was the right place for you?
I think most of all, it's the professors. I feel like every professor is always willing to help. They help within office hours. They'll schedule meetings with you outside of office hours if you need help. I think definitely it was the professors who have made this experience the best that it can be for me.
What are you most excited about when Rowan returns to face-to-face learning?
I think I'll be most excited to work as a team with people in person, rather than on group calls. It is a little more difficult to work in a group online, especially when it's computer science. Everybody has something up on their screen and we can't all share our screens at once. I'm definitely most excited to do a group project in a true group fashion.
What are your plans for after you graduate from Rowan?
I think I will get a master's degree in Computer Science. Then, I will get a Ph.D. in Computer Science. I want to teach Computer Science at a college level. 
What are you passionate about in your majors?
I wouldn't say that my passion is truly for computers, science or math. My passion is actually teaching people. I seem to have a knack for it, and computer science is a high-need area. Most people don't understand math and therefore they don't understand computer science or vice versa, so I just figured it would be an excellent subject that I could actually help people learn about.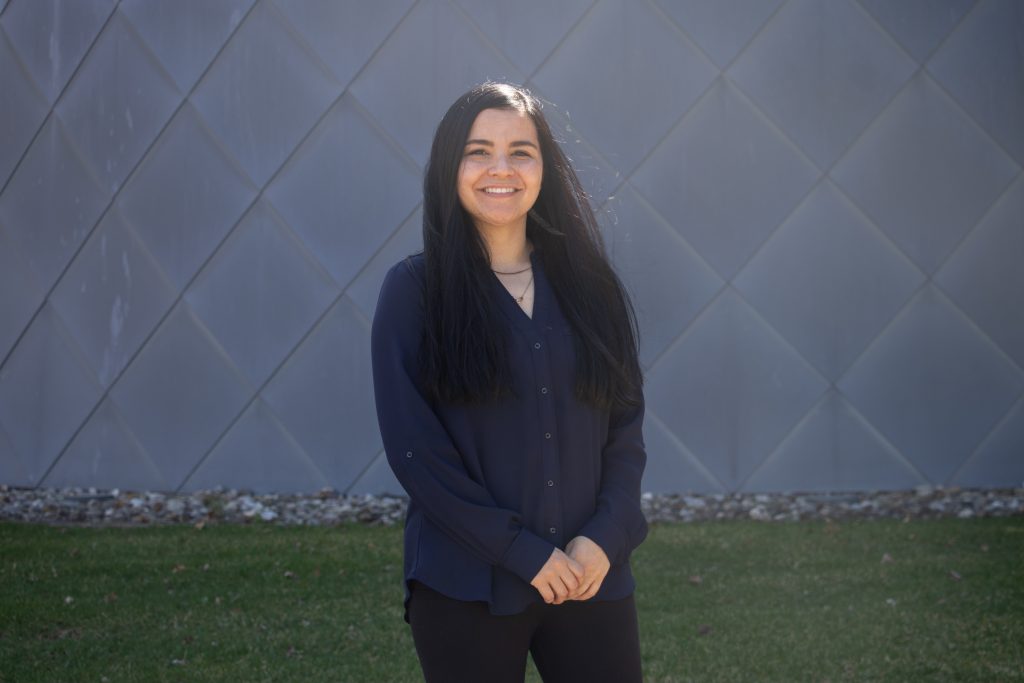 How was transferring to Rowan the right choice for you?
I think that overall, it comes down to flexibility. A lot of colleges put a cap on how far you can commute, and I could commute from an hour away to Rowan. Also price-wise, it was better for me than other colleges. Overall, I just think Rowan is a pretty standup school. 
Do you have any advice for someone else who is returning to college after a long hiatus?
It's definitely going to be difficult at first, but don't give up. You will get back into the swing of things so quickly if you just keep trying.
Like what you see?
Story and photos by:
Rachel Rumsby, sophomore communication studies and public relations double major