Emily Higgins is a senior Biomedical Art and Visualization major, with minors in Art History and Biological Sciences, from Randolph, NJ in Morris County.
Could you please share your favorite moment with a faculty member or a favorite experience in one of your classes?
One of my favorite class experiences was going to the cadaver lab at Cooper Medical School in Camden. I was able to draw from in-person observations, as well as being exposed to a professional medical setting as a freshman.
Could you please share your favorite social memory?
Some of my favorite memories come from Outdoors Club, like going camping for the first time, to seeing wild horses at Assateague Island, to eventually joining the executive board and helping plan club trips.
What are your career aspirations?
Medical Legal Illustrator.
How did the people or programs at Rowan help to support you with your professional growth or career aspirations?
I had several professors over the years offer practical advice for entering the workforce, and professors who went out of their way to help support their students' professional growth and personal well being.
Do you want to give a thank you shout out to your family, friends, advisors or mentors?
I would like to say thank you to my parents, my sister Trish, and my partner Danny for their continuous love and support over the past four years. I'd also like to give a big shout out to the friends I have made while at Rowan, including the BMAV crew + co., friends from freshman year D-Pod, and countless others who I hold very near and dear to my heart.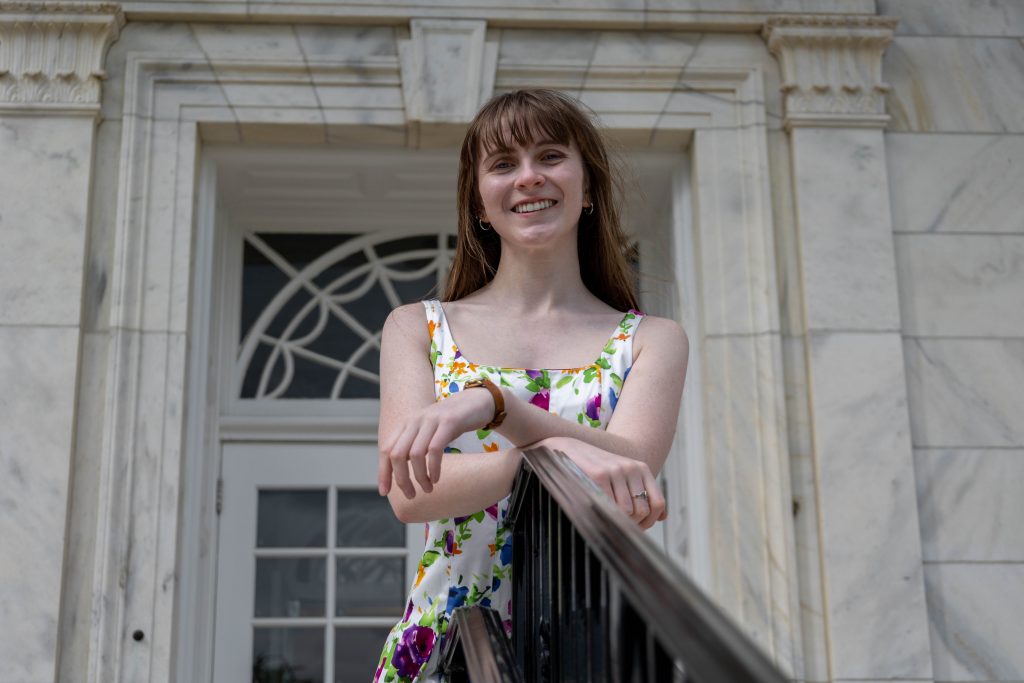 Who is your favorite professor and what class did you take them for?
My favorite professor was Ron Mathias, who I had for a few classes within my major including Introduction to Figure Anatomy for the Artist and Digital Rendering Techniques. Ron no longer works as a professor here, but keeps in touch with former students and is always available to give us advice about our art and practical advice for our futures as well.
What advice would you give to incoming freshmen or transfers about making the most out of their college experience?
Join some clubs and don't be afraid to put yourself out there. Everyone else is just as nervous about making friends as you are, so reach out to others with compassion. You can reinvent yourself into whoever you want to be, and can choose to take a step in the right direction at any point, no matter how many mistakes you have made in the past.
Like what you see?
Story by:
Caitlyn Dickinson, senior public relations and advertising major

Photos by:
Brian Seay, sophomore sports communication and media major