Today we feature Mikayla Hiddemen, an Elementary Education major from Marlton, NJ (Burlington County). Mikayla is a senior, and this is her fourth semester at Rowan University. Mikayla transferred from Rowan College at Burlington County.
Tell us a little bit about your favorite class at Rowan so far.
My favorite class at Rowan so far has to be Differentiated Instruction. Not only did I have an amazing, experienced professor, but the class itself was extremely informative. As an education major, it is important to understand how to tier your instruction for different students' needs, and this class was perfect for that.
Could you share with us one moment during your time at Rowan that made you feel inspired or confident that you're in the right field for you?
During my second semester at Rowan, I began my clinical experience, meaning that I was entering the classroom for the first time. Rowan provided me with a wonderful experience in a Bridgeton school. I was assigned to the 6th grade — not my ideal grade choice, and I still managed to make a meaningful connection with the kids and have an amazing experience. Although they weren't my ideal circumstances, I had the support to make the most of it. This was definitely an experience that made me confident in the field I've chosen.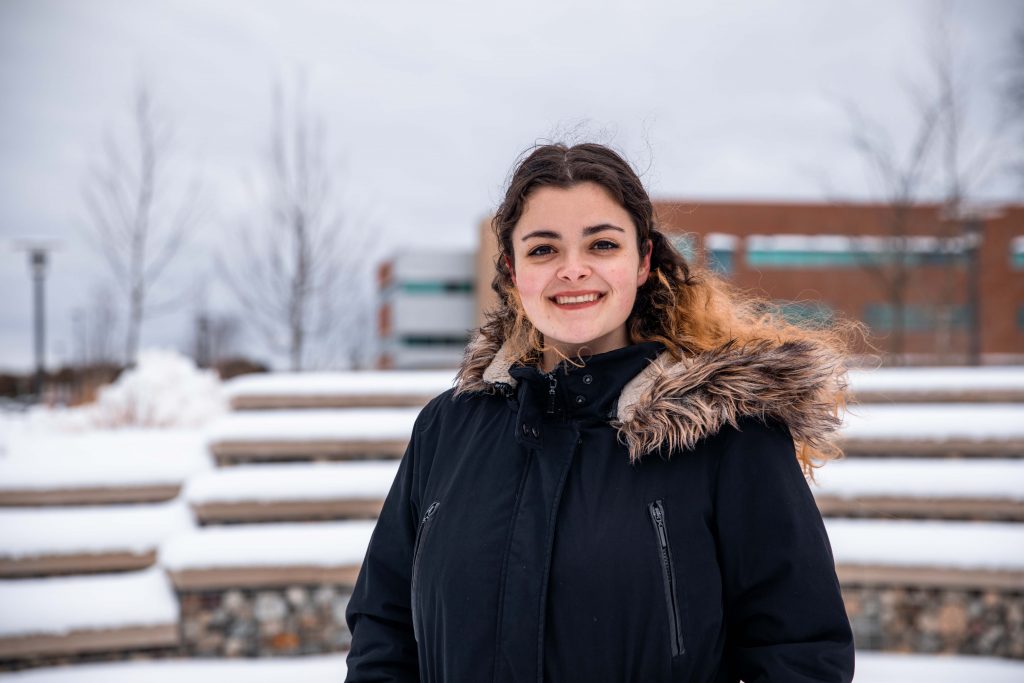 What has been one aspect of Rowan that you've enjoyed so far?
My favorite aspect of Rowan is the social one. I've met so many kind, funny people around campus. Whether I meet people at events, at the Student Center or in my classes, it has all been a pleasant experience.
Why continue with your education this year instead of taking a gap year?
I have definitely considered taking a gap year considering the circumstances. However, I know that continuing my education here was the best choice. The ability to connect virtually to a teaching experience helps to keep me on track toward my goals and getting my degree as fast as possible. Staying comfortable no matter the classroom format is a unique experience that Rowan has afforded me.
What are your professional goals? And how is Rowan helping to support you in those goals?
My main professional goal is to create a comfortable classroom environment that engages students in creative and fun learning. Rowan is helping me to reach this goal by providing me with a wide array of teachers with diverse classroom experiences. My professors all try their best to ensure that we have as much knowledge of the classroom as possible before we enter the field.
Like what you see?
Story and photography by: 
Stephanie Batista, sophomore music industry major