Today we speak with five International Studies majors. They tell us about their short- and long-term goals, how Rowan has prepared them for their field and how it all relates to their goals and dreams.
"After graduation in the spring, I plan to go to law school. My long-term professional dream goal is to have my own law practice. I have held multiple internships with different local law firms and I am very involved with the Pre-Law Society. My international studies degree has helped me become a more rounded person," says senior Gianna Hill, double majoring in International Studies and Philosophy with minors in Women and Gender Studies and Spanish from Haddon Heights, NJ (Camden County).
"After completing my bachelor's at Rowan, and when the pandemic hopefully subsides, I hope to be able to enroll in graduate school abroad to complete a master's program in either International Relations or Global Peace and Security. I hope to be able to spend some time as an intern for a non-profit human rights organization such as Amnesty International or Human Rights Watch. In the long-term, I hope to pursue a career as a policy analyst focusing on human rights policy around the world. However, if that plan doesn't work out, you just might find me working abroad as a photojournalist! My passions for things like global policy, human rights and visual storytelling are skills I'm always working at honing through the classes I take, and the extracurriculars I participate in. I currently serve as Student Association President and have previously served as a Programming Intern for the Rowan Center for the Study of Holocaust, Genocide and Human Rights. I also currently serve as Secretary for the College Democrats at Rowan, as well as Multimedia Editor for The Whit at Rowan (our school's official student newspaper). I'm also very excited to be a part of the team representing Rowan University at the National Model UN Conference in NYC this coming Spring. Working toward a degree in International Studies has helped me hone the skills I think I'll need to succeed at the careers I hope to spend the rest of my working life developing. I feel better prepared for what I want to do because of what I learned in this program. It's provided me with the background in global policy that I need to succeed academically in the future," says senior Alex Rossen, an International Studies major and minors in Sociology and Jewish Studies from Westfield, NJ (Union County).
"Short term I would like to go to medical school. Long term I would like to become a physician. Rowan has prepared me by requiring me to take pre-req courses I need for medical school as well as studying for the MCAT and being involved in related pre-med organizations and research etc. International studies and medicine don't seem related at first but the best physicians are those that are culturally competent and are aware of the political, cultural, and economic background that their patient comes from. My concentration in global health which was offered through this major has also been very helpful in being aware of how medicine is practiced around the world and the different problems within public health," says junior Kehinde Bolaji, an International Studies major with a minor in Spanish and Pre-med with a concentration global health from Edgewater Park, NJ (Burlington County).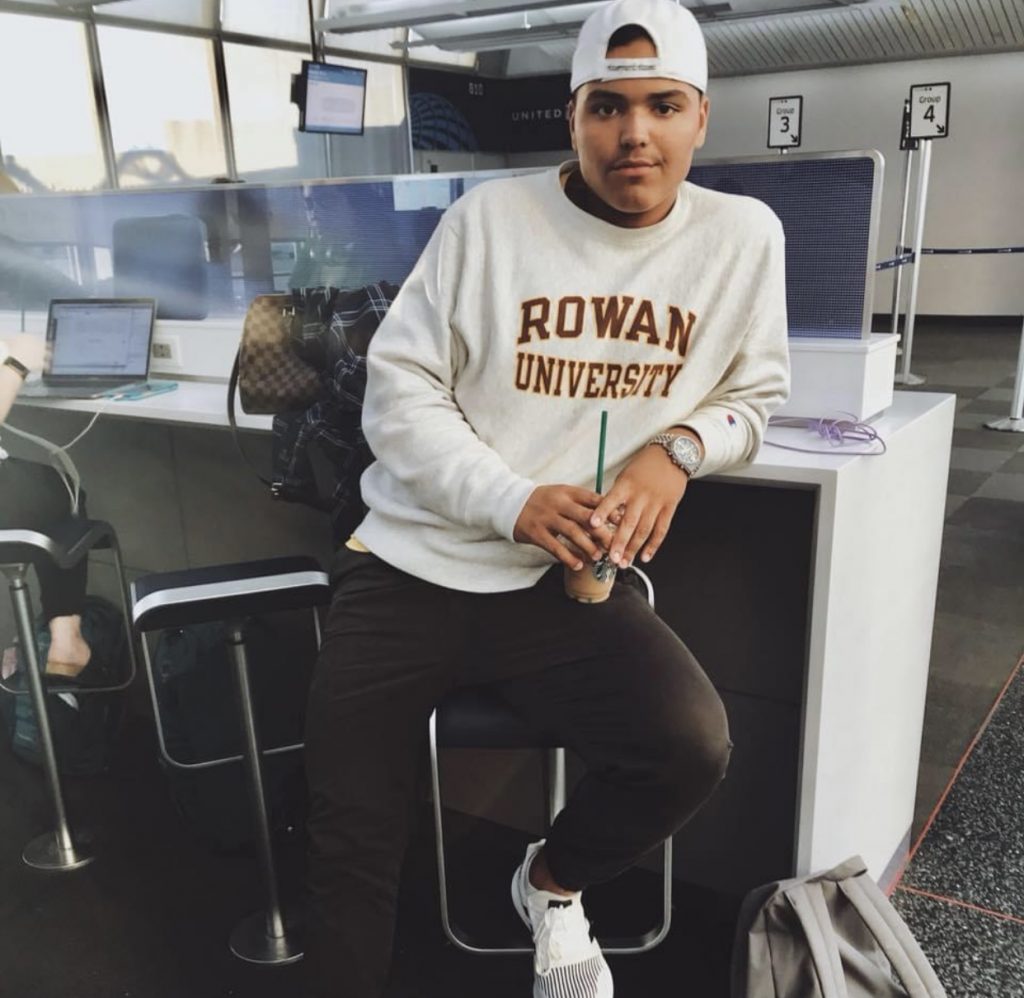 "My short term goal is law school. Long term goal would be for me to be an immigration lawyer. My internship, LSAT and the Tau Kappa Epsilon (TKE) fraternity are helping me reach these goals. My degree is giving me a great background in the political and international world," says first-generation college student Maycon Pinto, a senior International Studies and Economics major with a French concentration from Delran, NJ (Burlington County).
"My short term goal is to gain my master's in international relations from a school such as Yale, and hopefully intern at the United Nations! Long term I hope that you will eventually find me working as a senator, or eventually, the Secretary of State. I've gotten involved in Sigma Iota Rho (the International Studies Honors society), I focus on strengthening my public speaking and writing skills in my courses, and I am currently looking at and applying to internships. I believe International Studies will show my dedication to learning about the world around us and demonstrate how I take a wider world approach to learning about politics and government. I also think dual majoring with International Studies as one of my majors will make me more attractive when applying to competitive internships, masters programs, and jobs," says junior Sarah McClure, an International Studies & Political Science double major with a German minor from Rockaway, NJ (Morris County).
Like what you see?
Story by: Stephanie Batista, sophomore Music Industry major