Today we feature Alexandra Jackson, a senior Electrical and Computer Engineering major who minors in Mathematics, from Marlton, NJ (Burlington County). She lives on campus and is a Resident Assistant, the treasurer of the College Diabetes Network, is involved in Out in STEM (oSTEM) and Catholic Campus Ministry.

Tell us about one club, organization or group of friends that make you feel like Rowan is home.
Rowan IS my home. My roommates, my entire friend group, the Nexus A3 Resident Assistants, the members of CDN (College Diabetes Society) who all support each other, and my friends at the Student Center & Campus Activities (SCCA).That is all more home to me than anything. I'm so lucky to have been surrounded by people who encourage me to be who I am.
Could you share a moment you've experienced in which you have felt that Rowan is a welcoming environment for you?
Last year, I went to the Wellness Center with strange symptoms only to be suddenly diagnosed with Type 1 Diabetes. Following my hospital stay, I had a lot of friends and family reaching out to me and being there for me, including the staff at the Wellness Center. They continued to reach out and helped me not only navigate through my new disability, but also went out of their way to provide me with resources for my mental health. It was really helpful in such an uncertain time, and I'm so grateful that I had their support.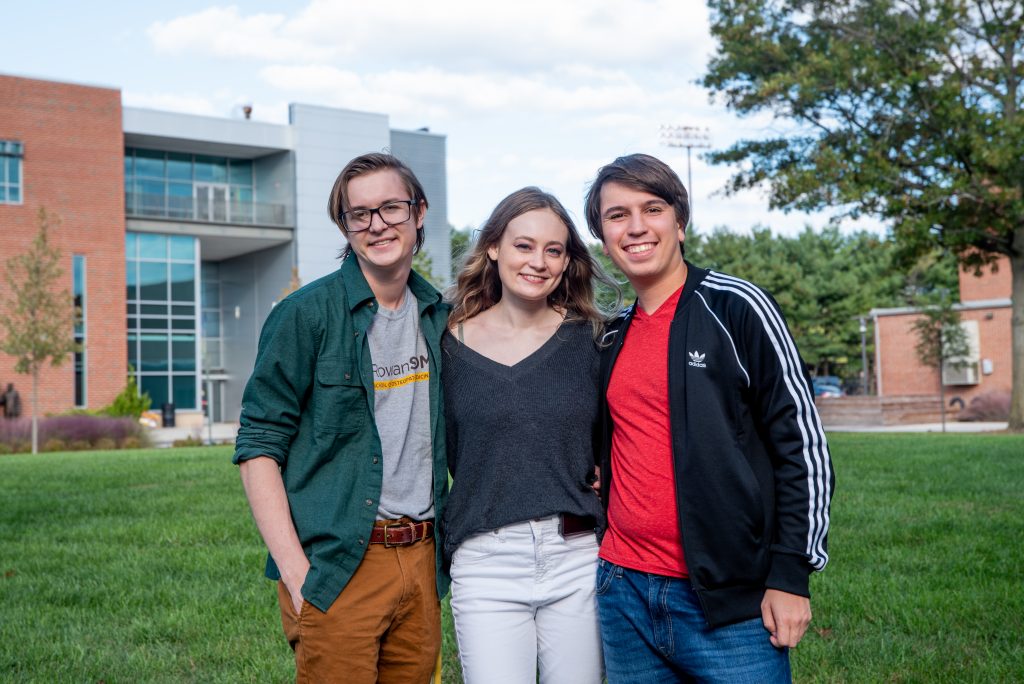 What's your favorite thing about one typical day at Rowan for you?
I love playing Pokemon Go. There's so many Pokestops and gyms on campus, so there's always something fun to do. It gets me my exercise, and I always have friends to play with. In fact, my RA program for this semester is a Pokemon Go night once per month!

What is one thing about Rowan that was a happy surprise for you?
Rowan After Hours (RAH)! I loved it so much freshman year that I applied for a job there, and loved THAT so much that I became the tech coordinator my junior year! The events they do are fantastic and I just hoped that I could be the staff member making people's nights better every weekend. I hope I left an impact on RAH the way it did on me.
Describe for us an experience you've shared with a professor or staff member in which you felt like they truly cared about your wellbeing.
I've been lucky enough to be blessed with on campus positions that have surrounded me with people who care about me. I know that every single person on the SCCA pro staff, the graduate coordinators, and anyone in RLUH(Residential Learning and University Housing) would stop anything they're doing to help me with anything I need.
Like what you see?
Story and photography by:
Stephanie Batista, sophomore Music Industry major