This is Nathan Carroll, a 38-year-old recent Master of Business Administration (MBA) graduate from Washington, NJ (Warren County). Carroll is a prime example of using Rowan's MBA program to its fullest potential.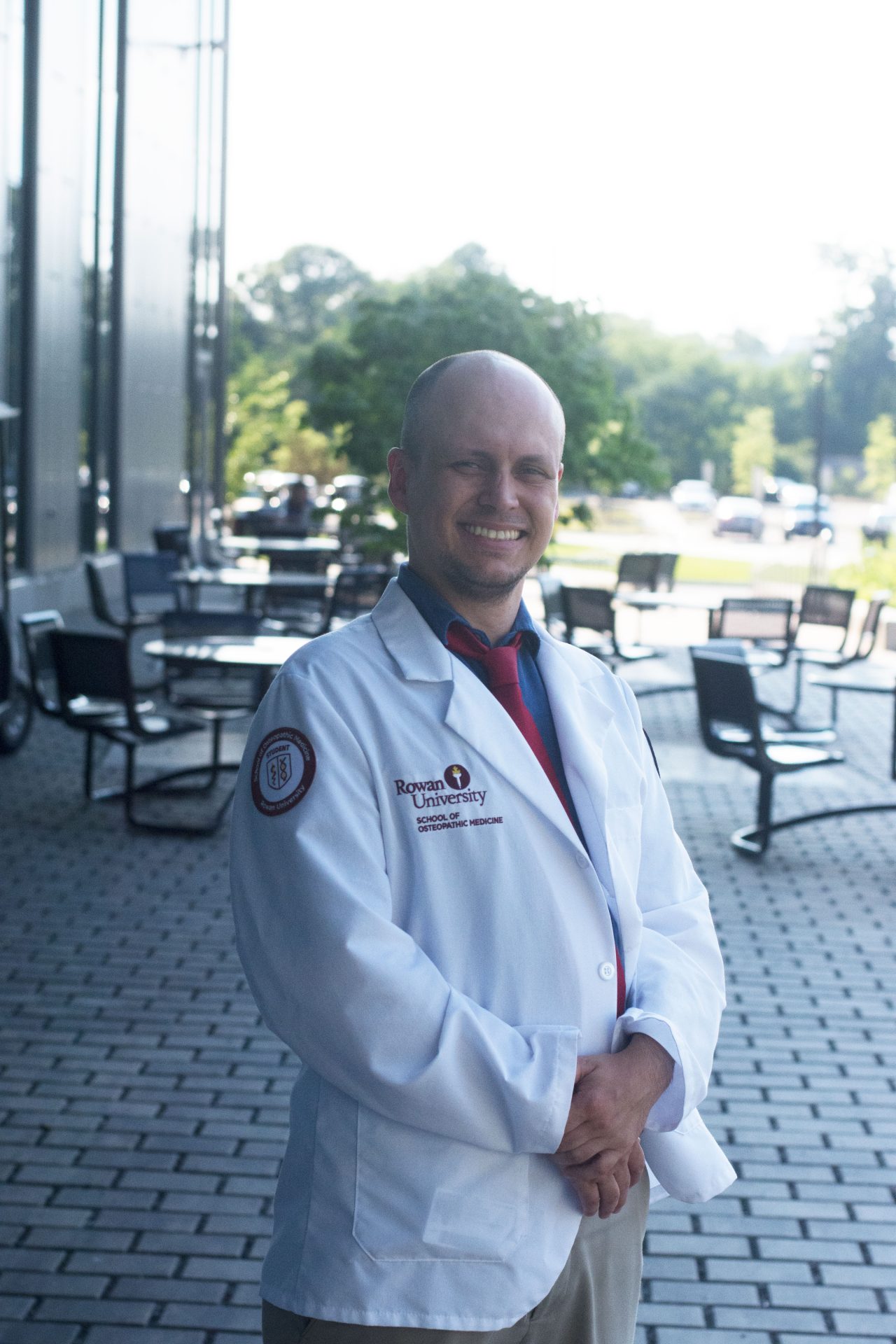 After studying counseling and graduating from Rutgers University, Carroll worked for the Department of Child Protection and Permanency for nearly a decade. He then decided he wanted to have a greater impact on the medical field. In order to do so, he needed to study medicine. After extensive research on the medical schools in New Jersey, he fell in love with the one offered right here at Rowan University. On top of a medical degree, Carroll believed it was in his best interest to take on the Master of Business Administration as well. Although it was traditionally unconventional to pair an MBA with a medical degree, he knew it would be easier to understand the healthcare system. The MBA program looks at business systems and examines them from all disciplines of business — accounting, finance, marketing, management and statistical analysis. The business degree gives him a new perspective on the financial implications.
"Medicine is an Art, but Healthcare is a Business" 
According to Carroll, "The better you know how to use business as a tool, the better you're able to serve your patients. The better you're able to understand the financial implications in the decisions that you're making, the better you can serve your patients."
Luckily, through Rowan's accommodating facilities, Carroll was able to get
his MBA at an accelerated rate and complete it within a year. In between attending classes at Rowan, he used his free time to start up businesses and charities in the medical field. The classes that had the most impact on Carroll's career moving forward were Organizational Theory, International Business in Society, Statistical Methods and Marketing. Dr. Dominik, a Rowan professor, gave Carroll a worldly perspective and kept him engaged throughout his time at Rowan. 
In the future, Carroll wants to go into psychiatry and start his own practice. With this MBA and medical degree he hopes to increase access of care to populations who might not be getting the mental health care they need, due to financial reasons. 
He is currently in his third year of medical school and hopes to graduate in the next year. 
Not only should you work for the program, you have to make the program work for you! Follow in Carroll's footsteps and see just how far the Rowan MBA can do for you! 
Like what you see? Come visit us!
VISIT CAMPUS​​
Story and photography by:
Chad Wittmann, senior journalism major