Today, we speak with Max von Suskil, a junior biological sciences major from Wall Township, NJ (Monmouth County), who lives in a house off campus. Max will share his #PROFspective with us on what it's like to be a Rowan University student and how he's getting the most out of his college experience as a Rowan Prof.
Name: Max von Suskil

Major: Biological Sciences
Year: Junior
Hometown and County: Wall Township, NJ (Monmouth County)
Off-Campus resident: Yes, I live in a house off-campus
Social clubs: Tau Delta Phi Fraternity (Executive Board Position: Steward)
Share an "a ha!" moment you've had within your major that made you feel passionate about your intended field. My first "a ha" moment in my major happened in my first semester of sophomore year during Biology 3: Intro to Cellular Biology. I was introduced to a lot of the biological processes that occur on the cellular level in living organisms, which stimulated my interest in medicine more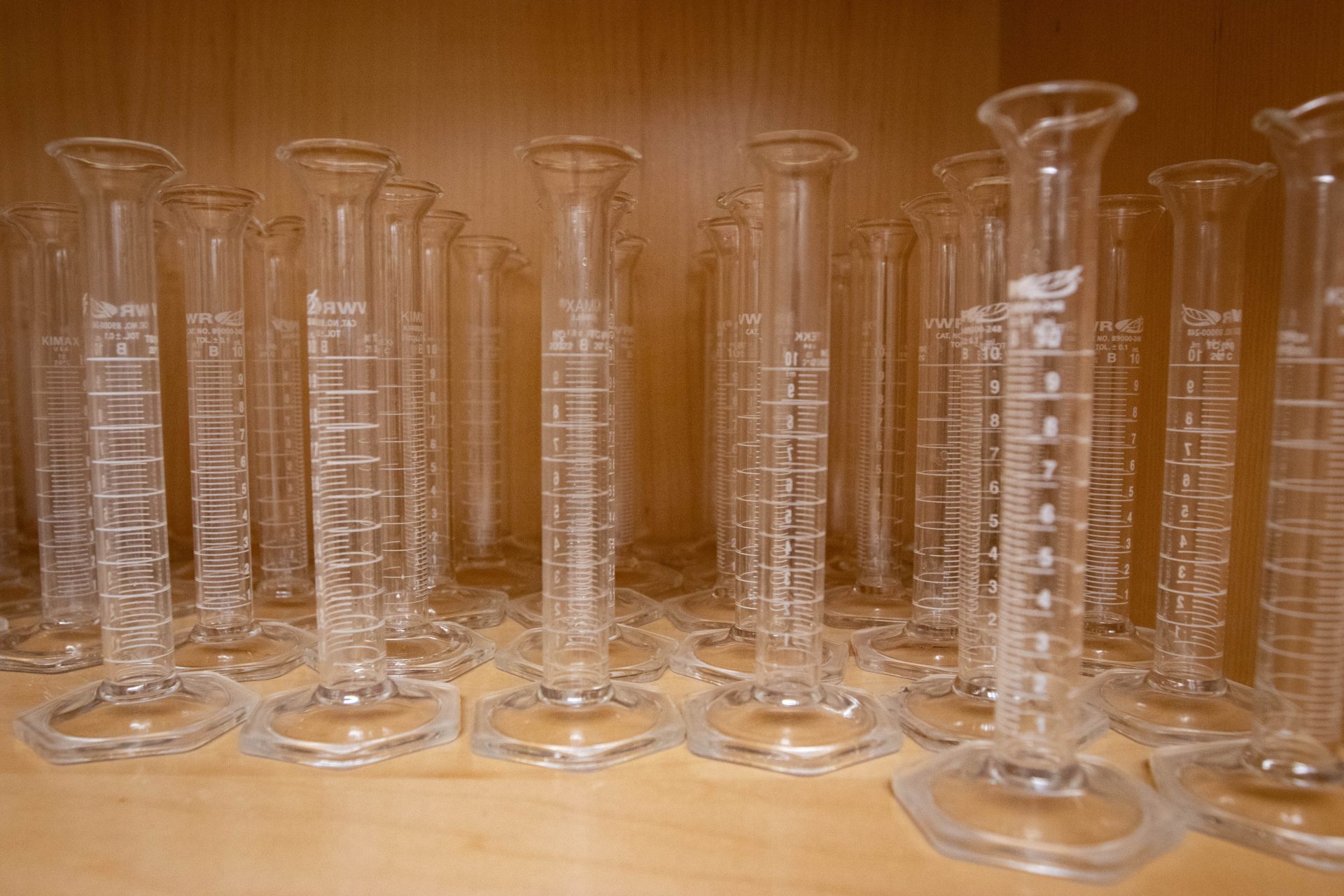 than it had already been. A multitude of the pathways and mechanisms I learned about in that semester have powerful implications to real life medicine which inspired me to learn more about these biological processes.
Describe for us an experience you've shared with a professor in which you felt like you were working with a visionary in your field. I was lucky enough that in my first semester of freshman year my professor who was teaching Biology 2: Intro into Genetics earned his PhD for his research on mice. This was inspiring to me in my first semester of college because it made me feel increasingly fortunate to be learning from such an experienced scientist. His deep insight into the fields we were studying helped make that semester into one of the most educational periods of my student career.
Describe for us an on-campus experience in which you felt that your future goals are supported. When I first met with my academic advisor at Savitz Hall. I spoke with her several times during my freshman year and she truly helped me with the transition I made from life in high school to college. The support network at Rowan University truly is remarkable in how there are so many people you can turn to in times of need.
Could you share a moment you've experienced in which you have felt that Rowan is a welcoming environment for you? While living in Willow Hall my freshman year, I met the network of friends that helped turn Rowan into my
home away from home. I came to Rowan without knowing anybody else, and by the end of the first week, I already had a group of 6 friends I knew I could go to for anything. I had no clue that these 6 people would become my best friends for years to come, but they truly made me feel welcomed here.
Why did you choose Rowan? I applied to about 10 colleges, but after visiting Rowan I knew this would be the most enjoyable environment. The nice thing about Rowan is the classes are relatively small. I never had a class of more than 50 students. This may seem like a small factor, but I think the relationship formed between professors and students here at Rowan is more robust than what would form at universities with large lecture halls. Additionally, I heard about the rapid expansion Rowan University had been undergoing, making it a very exciting school environment to be a part of.
What's your favorite thing about your typical Monday at Rowan? Having the time to
go to the fitness center on Victoria Ave. The state-of-the-art facilities at the fitness center help make living a healthy and activity filled lifestyle easier and more enjoyable. Although my work load makes it difficult to get to the gym every day, the equipment at the fitness center help make it something I look forward to whenever I have the opportunity.
On your busiest day, what academic, non-academic and social responsibilities are you juggling? Wednesdays are by far my busiest academic days. Wednesdays I have a 9:30 am chemistry lecture to start the day. After, I go home and make myself breakfast before getting ready for my Bio 4 Introduction to Ecology Lab from 3:30-6:30 pm. I then eat dinner quickly before my 8:30-10:45 pm health and wellness Lecture. I typically spend the rest of the night either doing homework or unwinding with friends. I've found that time management is the most important skill for balancing a very long and busy day such as this one.
Like what you see, come visit us!
Enter for a chance to win a Rowan t-shirt! Email RowanBlog [at] rowan.edu with the date and time of your upcoming campus tour … we may just email you that we're going to surprise you while you're visiting!
Story and photography by:
Alyssa Bauer, junior public relations major