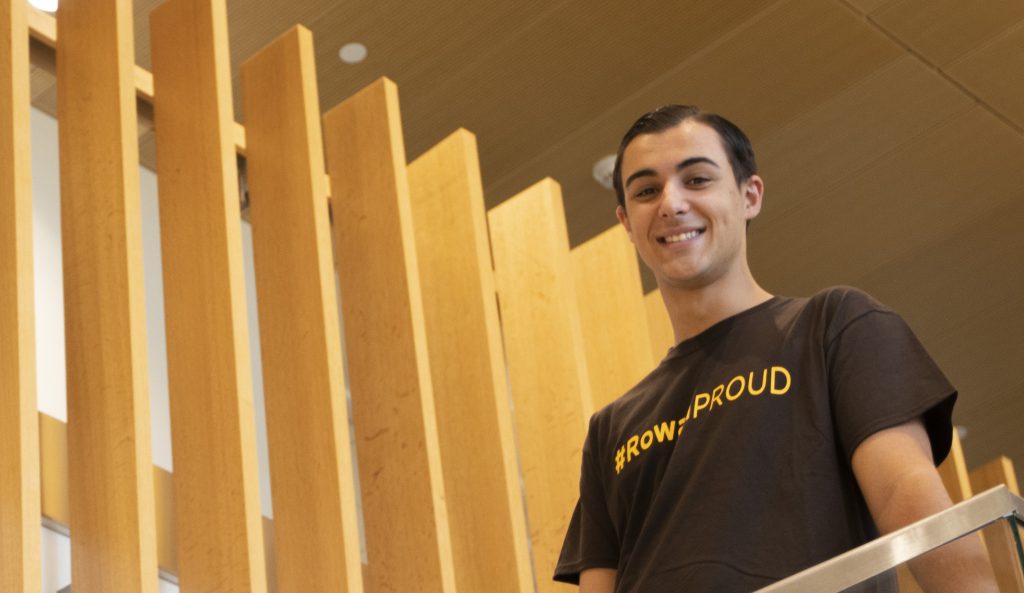 Meet Dan Ryan, a junior marketing major from Williamstown, N.J. (Gloucester County), who is a first generation college student.
Why did you choose to come to Rowan?
"Every time I come to campus, Rowan feels like home. I feel like I fit in here. It has a big campus feel on a small campus."
What is one piece of advice you have for future transfer students?
"Don't be afraid to get involved, even if it's just going to a club meeting for an hour. Be you and do what make you happy. Have fun. That is the overall experience of college."
Like what you see?
LEARN MORE
Enter for a chance to win a Rowan t-shirt! Email RowanBlog [at] rowan.edu with the date and time of your upcoming campus tour … we may just email you that we're going to surprise you while you're visiting!
Story and photograph by:
Anna Pietrzak, junior management major