Today, we're highlighting Black STEM majors as they share some advice on where to start when looking into STEM.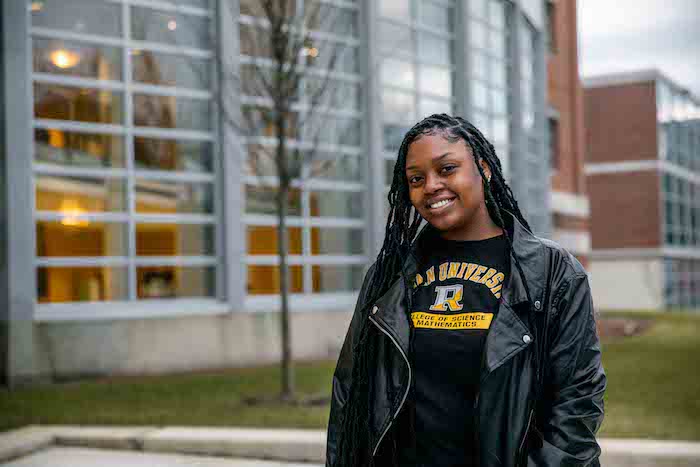 "Attend as many events as you can to meet new people that has the same interests as you and to also carry out with your interests," says Ylanda Souffrant, a sophomore, first-generation college student and Math Education major from Trenton, NJ (Mercer County)
"It's alright if you know you're interested in STEM, but you don't know what you want to do with it in life. Carefully choose the school/program you join because that is how you will position yourself and expose yourself to experiences and individuals that will guide you along your journey," says Josephine Babatunde, a senior Biochemistry major and transfer student from Union County College (Union County, NJ).
"One major key of advice I would give for high school STEM students is to not give up. I know this sounds a bit cliché, but you're going to run into many obstacles and people who try to hold you down or stop your progress, but you can't let nothing stand in your way. The road is going to be rough and tough but like my family always used to preach to me, 'If someone already did it, you can too,'" says DéVon Malloy, a junior, first-generation college student and Biomedical Engineering major from Hillside, NJ (Union County)
"Hold your head up high! The courses may seem rigorous and tedious, but you are more than capable. You are just as competitive as anyone else around you; don't give up! Ask for help if you need it, take advantage of programs that cater to your major whether it is directly or indirectly correlated with the unrepresented, be sure to make connections any chance you get, and try to get some some volunteer experience in the field if possible." — Briana Davy, junior, first-generation college student and Biological Sciences major (planning on receiving a CUGS in Spanish), Honors Concentration, transfer from RCSJ Cumberland, Vineland, NJ (Cumberland County)
"Start early. Time flies really fast and you never know what the next day will bring you. Get involved in programs, especially offered by the schools you go to, because it not only looks fantastic on your resumé but also the skills and knowledge you acquire from it goes a long way. Get involved early too, don't be afraid of clubs and participating, and don't be afraid to reach out to people in college now and ask questions." — Akil DeBruhl, junior Biological Sciences major with a minor in Psychology, South Orange, NJ (Essex County)
Like what you see?
Story by: Bianca Torres, senior Music Industry major
Photography by: Stephanie Batista, sophomore Music Industry major and Joe Gentempo, Senior Art major