Today we speak to Byron P. Campbell Jr., a senior Marketing major from Neptune, NJ (Monmouth County). He lived on campus for three years and lives off-campus this year. Byron is a first-generation college student.

How have you gotten involved at Rowan?
I joined Greek life and I was a Resident Assistant for three years. I have gone to ASPIRE Leadership retreats, and I have been to Multicultural Men's Retreats for the Social Justice, Inclusion, and Conflict Resolution (SJICR) office. I have also spoken on a panel about leadership at Rowan. 
What does the Black Lives Matter movement mean to you? 
BLM is an awareness of what's been happening since the beginning. We want to be equal like everyone else. It's always been one step forward, one step back. The protests get attention, and they get people to see what's been happening since the beginning. 
What do you think that Rowan can do to better serve the BLM movement?
Rowan has made great strides, but there should be more free spaces to speak. There is SJICR, where people usually talk. There needs to be more spaces to talk about it. People feel a divide, and they need an opportunity to talk. There are lots of meetings, events and resources are out there, but for some reason it hasn't translated to the students participating more. Understanding how other people feel is important. You need to understand how others feel.
What does inclusivity mean to you?
A space to talk. Some people will put you down and say all lives matter, but having your voice heard is important.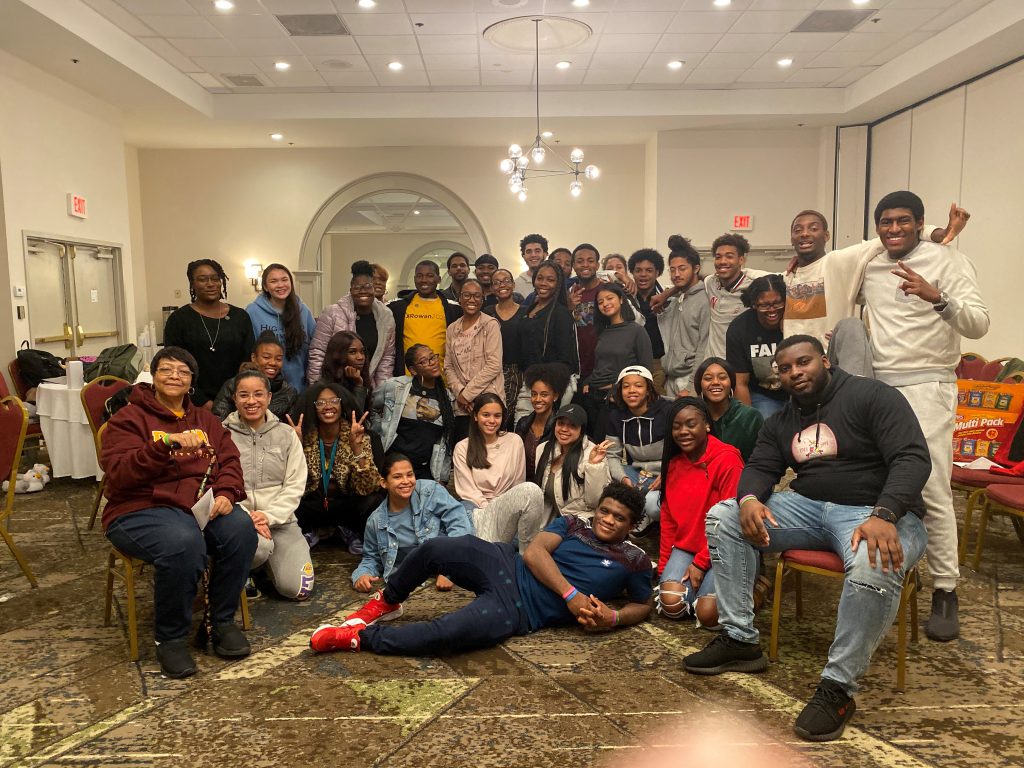 Do you feel Rowan is an inclusive environment? 
It will take a while to be more inclusive. Rowan is reactive and not preventative. Nobody speaks up and tells the right people when there is a problem, but always [does] something after the fact.
Could you share a little bit about your relationship with Vice President Richard Jones?
He has been one of the most supportive people on campus for me. I met him at my freshman orientation, when he was a speaker. I asked him my freshman year if he could take me under his wing, and he's helped me through college. Richard Jones has been a mentor to me.
What is one of your favorite moments with a faculty/staff member or a favorite experience in one of your classes?
One favorite experience in my Intro to Marketing class with Professor Puckett was learning how marketing is used all the time, whether selling a product or service or even selling yourself for a job. That really made me want to switch my major to marketing. At the time I was an accounting major, and it was Professor Puckett who shared with me that he thought marketing would be a good fit for me. 
What is the most amazing or interesting thing you've learned in your major this year?
One amazing thing I learned in my major this year is all the paths I can take with a marketing major. I can be in all types of fields in the job force.
Like what you see?
Story by:
Rachel Rumsby, sophomore communication studies and public relations double major
Photos courtesy of:
Byron P. Campbell Jr., senior marketing major