Welcome to our series to give you a glimpse into Rowan University, our campus culture, and the lives of our students, while we're practicing social distancing to protect society from the spread of COVID-19. Today's story is from Brittney Nickel, a junior mechanical engineering major self-distancing from her house in Pompton Plains, Morris County, NJ.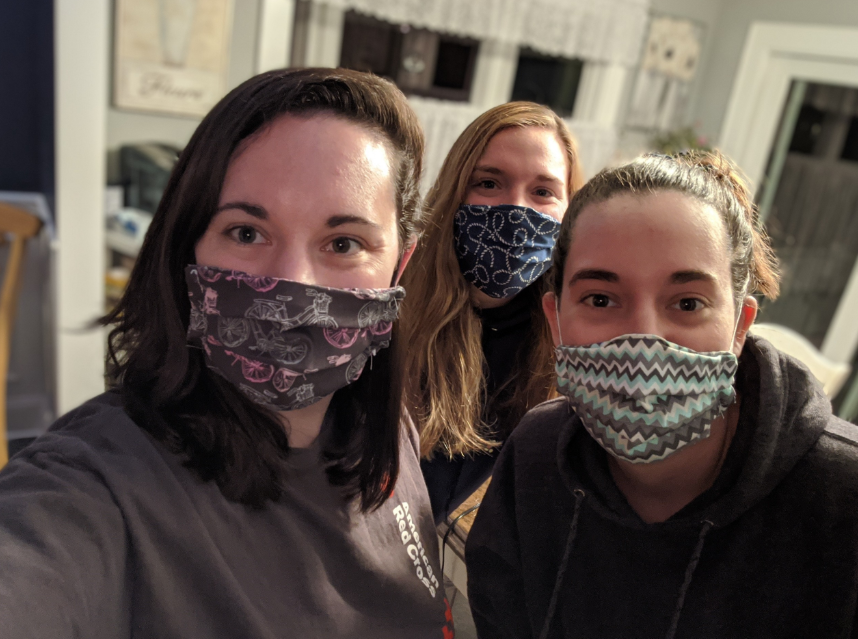 Hello! I've been keeping busy by cleaning out my childhood room to make it more conducive to online learning, sewing surgical masks for my sister's and mom's hospitals, and crafting.
I officially moved out of school and my monitor found a spot on my desk to help me be more productive. I had to bring home all my plants as well, and my favorite pothos found a spot right near my desk as well.
For the surgical masks, both my parents and my sister work in hospitals that are being deeply impacted by COVID-19, so we broke out my sewing machine and went to work. So far we've made about 20 masks and we plan to make many more.
One of my favorite hobbies is woodburning, so I decided to make a sign to lift some spirits, hence the "quarantine sweet quarantine".
I added the sunflowers because they're a happy flower and a reminder to always look toward the sun. I also decided to paint my light switch cover because the old one had soccer balls on it, a sport I haven't played since middle school.
Like what you see?