When envisioning the ideal place to live on campus freshman year, most Rowan students immediately picture a lifestyle in Holly Pointe Commons, but forget about all the other great, affordable options there are for first year students to live. Located conveniently across the street from the Chamberlain Student Center within the heart of campus, Evergreen Hall is the ideal place to begin your college experience on the Glassboro campus.
Freshman Melanie Navarro, a marketing major from Hawthorne in Passaic County, NJ, has made the most of her first year at Rowan living in Evergreen. As part of the relatively small community of residents in this hall, she feels at home with the close-knit group of friends she has made here. They shout her name and wave as she enters the upstairs lounge, where students hang out during the day and do homework on the couches by the window. She says living in a smaller dorm building on campus has caused her to form close friendships with the people on her floor already. "I trust everyone on my floor. We're pretty close. I usually just leave my door open in case my friends want to stop by and hang out," she says of the dorm room she shares with a friend from her hometown.
Speaking of her dorm room, Melanie and her roommate went above and beyond in terms of making the place feel just like home. She describes her room as "cozy" and says it's the perfect place to hang out or get some work done during the day. "It's nice because we don't even have to turn on the lights during the day," Melanie says of the big windows in her room, "there's a lot of sunlight that comes through." The way she and her roommate arranged their furniture allows for even more space in the room, making it the ideal location for friends to come and chat. They even have decent sized closets and a suite style bathroom, which makes living in Evergreen all the more homey and convenient.
As we walk down the cheerfully decorated halls, all the residents seem happy to see each other, smiling or waving as they pass by. Living in such proximity to other students allows them to form a better bond with each other, which contributes to the laid-back, friendly vibe students notice upon entering the building.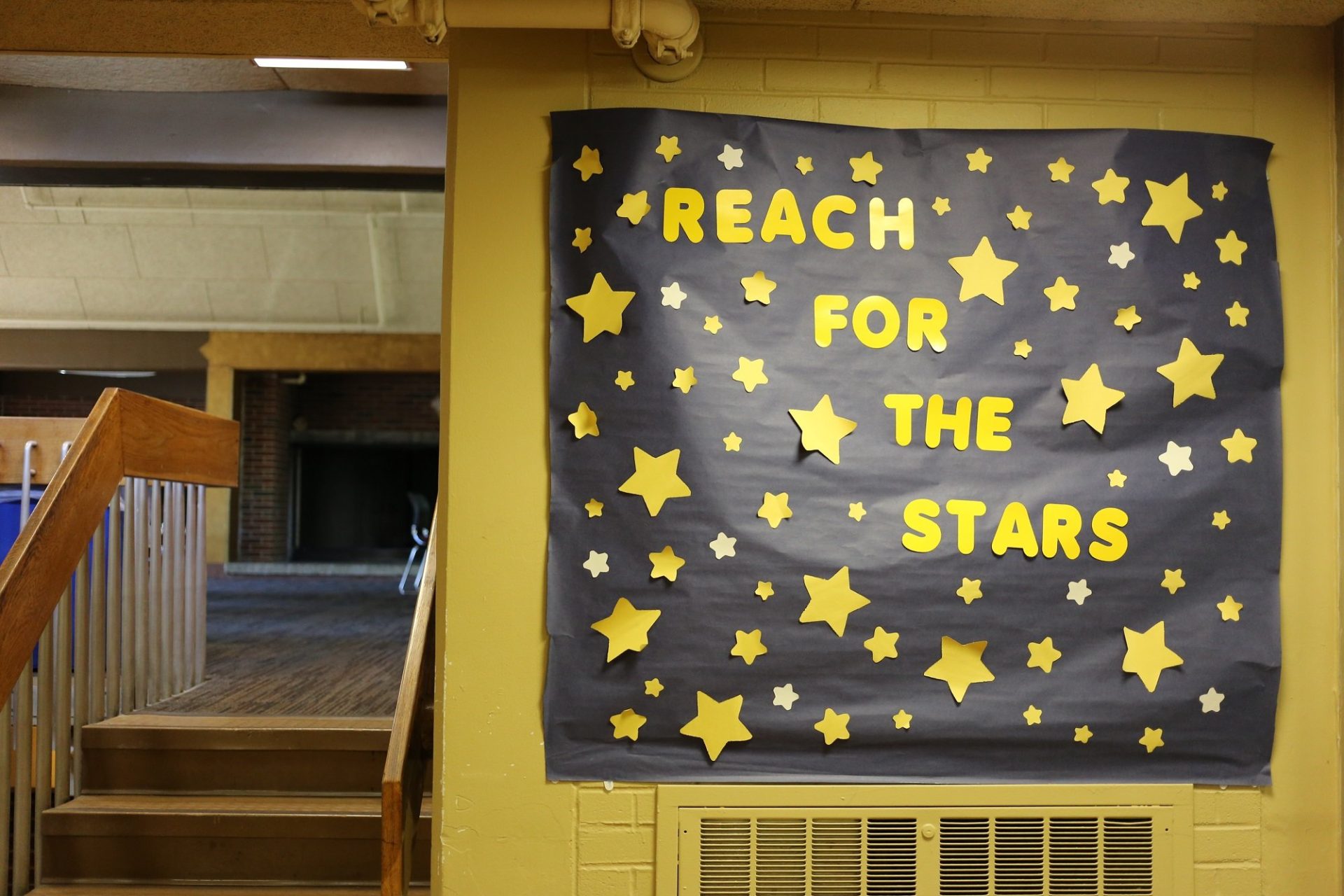 Next, Melanie takes me to the communal kitchen, a unique feature in freshmen residence halls that Evergreen has. Newly renovated and featuring a modern stove/oven combo and a refrigerator, it is the perfect place to bond with friends and whip up a snack or a meal. "The kitchen is really nice. I want to try and make something in here soon," Melanie notes.
When they aren't hanging out in the lounge or in their rooms, she points out that there is constant activity in the courtyards that surround Evergreen. "There's always people playing flag football outside at night, and a lot of people bring their dogs to play outside. It's nice to watch the dogs run around from my window." Plenty of blossoming flowers and foliage surround the building as well, making the two-minute walk to the Student Center picturesque all year long.
Conveniently located, well-decorated and friendly as can be, what's not to love about Evergreen?!
By: Nicole Cier,
Sophomore writing arts major
Like what you see? Register for a tour or open house.
Related stories:
Tips to Make the Most of Your Dorm Room Space [Video]
Roommates Reflect: What It's Really Like to Live With You, Holly Pointe Commons [Video]
Video Tour: Mimosa Hall