Today we feature Catie Cordell, a junior Biochemistry major with a Psychology minor. Catie is a first-generation student from Middletown, DE. She is involved with the Women's Soccer team, Flying First task force and Pre-Health Society.
What are some fun off-campus things to do within 20 minutes of Rowan on this side of the bridge?
The Delsea Drive-in Theatre, Deptford Mall and Gloucester [Premium] Outlets. There are a LOT of different parks, walking paths and fields you can find to get some exercise and be outside.
Why did you choose to leave DE for college?
I wanted to make new friends and live a little further from home. I did not want to go to college with all of the same people I went to high school with. I'm happy now because I have best friends at home and best friends at school, too. I can come home any day of the week if I wanted, but it still feels far enough away that I am required to be independent.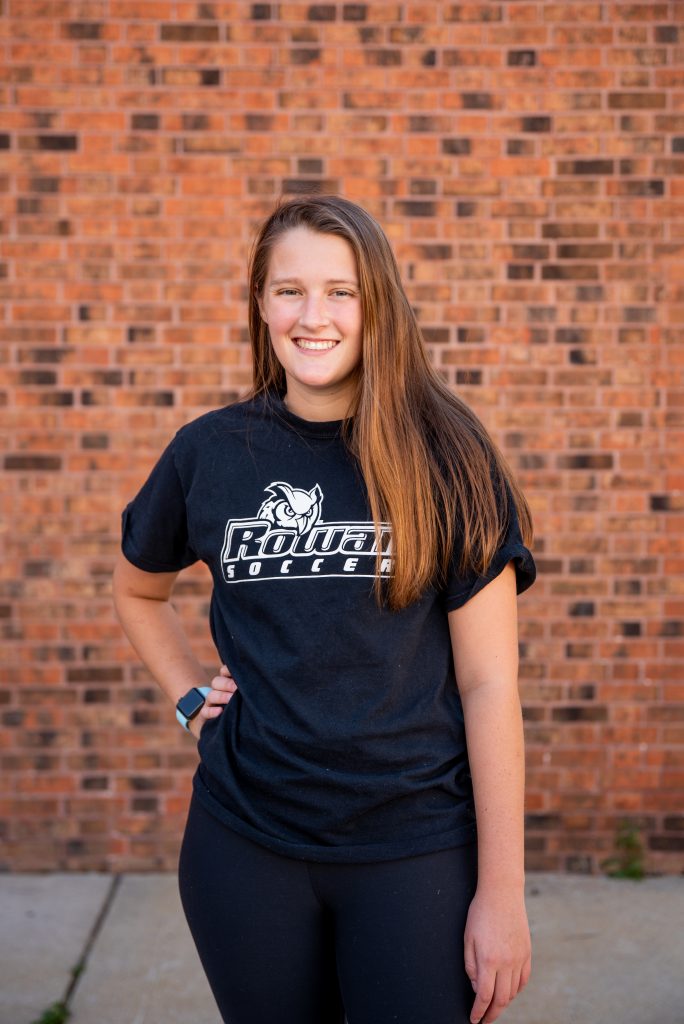 Why did you choose Rowan?
It is a bigger school, but it feels like a close community. I loved that one side of campus was more modern looking and the other side was more old fashioned. Rowan was a perfect mix of academics and athletics for me to succeed and be happy. And the food options are AMAZING.
What is one thing about South Jersey that was a happy surprise for you or different than you expected?
1. Not a single person has an accent. 2. There is a strange amount of people who think Central Jersey does not exist. 3. There aren't many left turn lanes or arrows, which is bizarre.
Have you adopted any "Jersey" tendencies?
Jersey bagels are much better than Delaware bagels.
How has choosing to move out of your hometown area for school benefited you?
From a personal perspective, I made a lot of new friends. From a professional perspective, I had the opportunity to do an internship at Cooper Hospital, which I would not have had at the hospital in Delaware.
What advice do you have for Delaware residents leaving DE to go to school in NJ?
Out-of-state tuition is not as much as you expect, and the experience of leaving home helps you grow mentally and as an individual.
Like what you see?
Story and photography by:
Stephanie Batista, sophomore music industry major