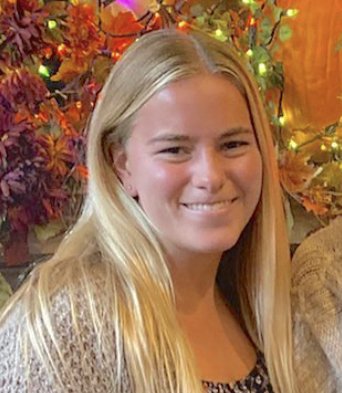 Recent grad Julia McAleavey shares guidance through this advice column for incoming students. A student with well-rounded experience, Julia earned a bachelor's in advertising this spring. She transferred to Rowan her sophomore year, after another school wasn't a great fit. While at Rowan she started as an exploratory studies major, unsure of what to major in. She's lived both on campus and off campus, held student worker jobs and internships, and participated in clubs and sports.
Let's be real, college is expensive. Whether you are paying your own tuition or just have other expenses, you will likely run out of money at some point during the year. You might've tried to find a job, but the hours were too much to handle and you fell behind in school. It may sound like there is no solution to this problem, but there most certainly is one.
When I first transferred to Rowan as a second semester sophomore, I was broke because I didn't have a job at my other school. However, since I am a certified lifeguard and swim instructor, I decided to apply to the Recreation Center, one of the largest on-campus employers of student workers. I was hired right away and was getting money in every other week. Having an on-campus job saved me, and it can do the same for you. Here are some benefits of working on campus. 
Convenience: No car, no problem! Having an on-campus job means you can walk to work in minutes. If you're scheduled for an early opening shift, you can wake up 20 minutes before your shift starts and still be on time. If you have class right after work, you can make it on time without having to worry about traffic. Plus, your money doesn't have to go toward gas since you aren't driving anywhere. 
Flexibility: When you work on campus, your supervisor understands that you and all of your coworkers are students. At the beginning of each semester, my supervisor had us all send us our class schedules to her so we wouldn't have work during class. All departments in the recreation center, as well as all other on campus jobs, have this same policy. Therefore, you won't have to worry about having to prioritize work over school.
Short shifts and hours: Rowan has a policy that students who work on campus can not work more than 20 hours per week during the school year. Most shifts only last around two to four hours also, so your job wouldn't take up too much of your time. You would still have plenty of time to focus on school, enjoy your college experience, and still make a decent amount of cash without having to work around the clock. 
More friends! I have made some great friendships working in aquatics at the recreation center. I know people who work in other departments, at the student center, in admissions, etc, who have developed tons of great relationships as well. It is a great way to get out of your room and talk to people. Additionally, you can make professional connections with supervisors and get letters of recommendation for the future.
Money is a stressful subject, but working on campus makes dealing with it a little bit easier. You are set up with a walking commute and flexible schedule with light hours and still making enough money to get by. What more can you ask for? If interested, you can apply even before moving in!
Check out Prof Jobs for some on-campus employment opportunities. 
Like what you see?