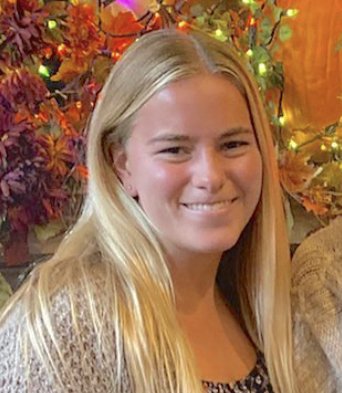 Recent grad Julia McAleavey shares guidance through this advice column for incoming students. A student with well-rounded experience, Julia earned a bachelor's in advertising this spring. She transferred to Rowan her sophomore year, after another school wasn't a great fit. While at Rowan she started as an exploratory studies major, unsure of what to major in. She's lived both on campus and off campus, held student worker jobs and internships, and participated in clubs and sports.
You did it! You graduated. Take a second to appreciate this moment.  In a short time, you will leave your home to attend Rowan University. It is an exciting time, and you probably can't wait to get away and live on your own. Whether you live 15 minutes up the road or three hours away in North Jersey, moving away for the first time can be exciting and nerve-wracking. Here are my tips for adjusting to this new experience:
You are moving from a house with the people who raised you, to a small college dorm with a new person(s). You may not have had to worry about space before, but for on-campus living–pack only the essentials. There isn't much room, and you don't want to take up too much room for your stuff. Sharing space and being mindful of items can help prevent disagreements with the people you'll be living with for the next nine months. Personal space is also very important. Make sure to discuss space with your roommates and consider scheduling time out of the room. To avoid this, I would usually do my homework in our on-campus library or Barnes & Noble. I also like to take walks and go to the gym on campus for outdoor time and mental breaks. It might seem strange for you at first, but it'll become normal in no time. 
Homesickness is a thing. Right now, you are probably more than
ready to move away from home. The freedom is great, I won't deny that, but you will definitely miss your family more than you think you will. Do not be embarrassed by this, it happens to everyone. It is okay to go home for a weekend or schedule video chats to spend time with them. After all, closeness to home is probably one of the reasons why you chose an in-state school. If you happen to be out-of-state, however, FaceTime and other video chat options are super helpful. Plus, the Philadelphia airport is only about a half hour away, making it convenient to go home for the holidays. Weekends at Rowan are great, especially once you get involved and get to know people, but there is nothing as refreshing as a weekend home with the people you've known your whole life.  
Laundry! Once you're away from your parents, there are some things you will have to do yourself that you may have relied on them for in the past. One of those things is laundry. It piles up fast, and if you don't learn how to do it, you will run out of clothes fast! I suggest learning to do laundry before moving in. Chances are, the machines at school are much simpler to use than the ones you have at home, so it'll be a piece of cake once you get there. The best part is, the Rowan machines take debit cards now, so you don't have to worry about having quarters like I did as a freshman. 
Take advantage of on-campus resources. This is a very new experience for you. It's absolutely okay if you need some guidance along the way. Do not be afraid to ask for help. If you get involved in an activity or club, which I suggest, ask an upperclassmen for help or advice. They are usually more than happy to help! If you want mental health support, our wellness center has counselors who are available to help. It might be a little uncomfortable to ask for help at first, but college is all about coming out of your comfort zone. Don't be shy! They're happy to help you!
Moving away from home for the first time is a big step in life. It's a scary and exciting experience all at the same time. In no time, you'll be proud to call Rowan home. 
Like what you see? 
LEARN MORE