This is Nikola Berardo, a junior Music Industry major with a concentration in Music Technology from Absecon, NJ (Atlantic County). Today, he will share his experiences on his first month at Rowan University. 
Name: Nikola Berardo
Major: Music Industry with a Music Technology concentration
Year: Junior
Hometown and County: Absecon, NJ (Atlantic County)
Off-campus resident? Yes
First-generation college student? No
Tell us about your transition into Rowan. Were you nervous? 
"I was not nervous initially, but as the first day approached, I grew a little jittery. But the first day went really well! I had a great time and transitioning was fine. Pretty straightforward."
Why did you choose Rowan?
"It was the cheapest option, and it was pretty close to my hometown. I looked into Stevens Institute of Technology and The University of the Arts as well."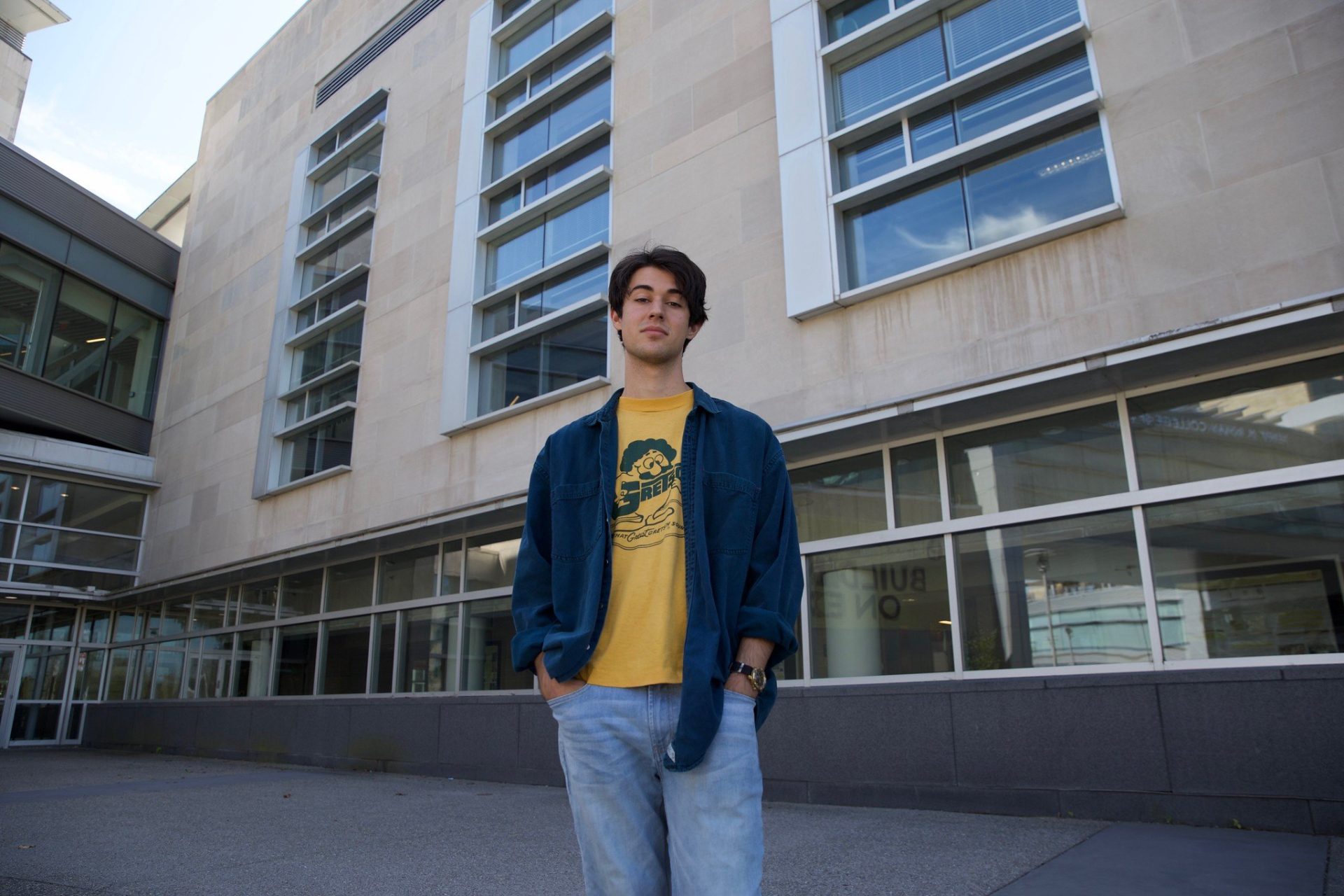 Why did you want to major in Music Industry?
"Because I'm a musician, I play in various bands, I play various instruments and I'm a huge fan of music."
Like what you see, come visit us!

Story and photography by:
Enzo Ronchi, senior public relations major