If you live in a dorm room and you have a sweet tooth like me, this chocolate mug cake is for you. It is really easy to make and clean up, and all you need to bake it is a microwave. You might not have all the ingredients laying around, but they are all cheap and once you have them, you can make a ton of mug cakes! Grab your favorite oversized mug, and get ready to enjoy a single serve chocolate cake!
Ingredients:

¼ cup all-purpose flour
2 tablespoons unsweetened cocoa powder
¼ teaspoon baking powder
2 tablespoons granulated sugar
⅛ teaspoon salt
¼ cup milk
2 tablespoons oil (I like olive, but vegetable works too!)
Optional: tablespoon of Nutella, peanut butter, or chocolate chips
Directions:
1. Use a fork to whisk the dry ingredients together in a bowl
(flour, cocoa, baking powder, sugar, and salt)
2. Whisk in the milk and oil, make sure there are no clumps
3. Pour the batter into your mug (about 12 oz) make sure
there is enough room so it won't overflow
4. Optional step! Mix in the tablespoon of chocolate chips in
the middle of the batter. If you use Nutella or peanut butter
don't worry about pushing it down, it will do that on its own
5. Place a paper towel under the mug and place it in the
microwave
6. Cook it for 70-90 seconds (this will depend on the
wattage of your microwave)
7. Take out your cake and enjoy!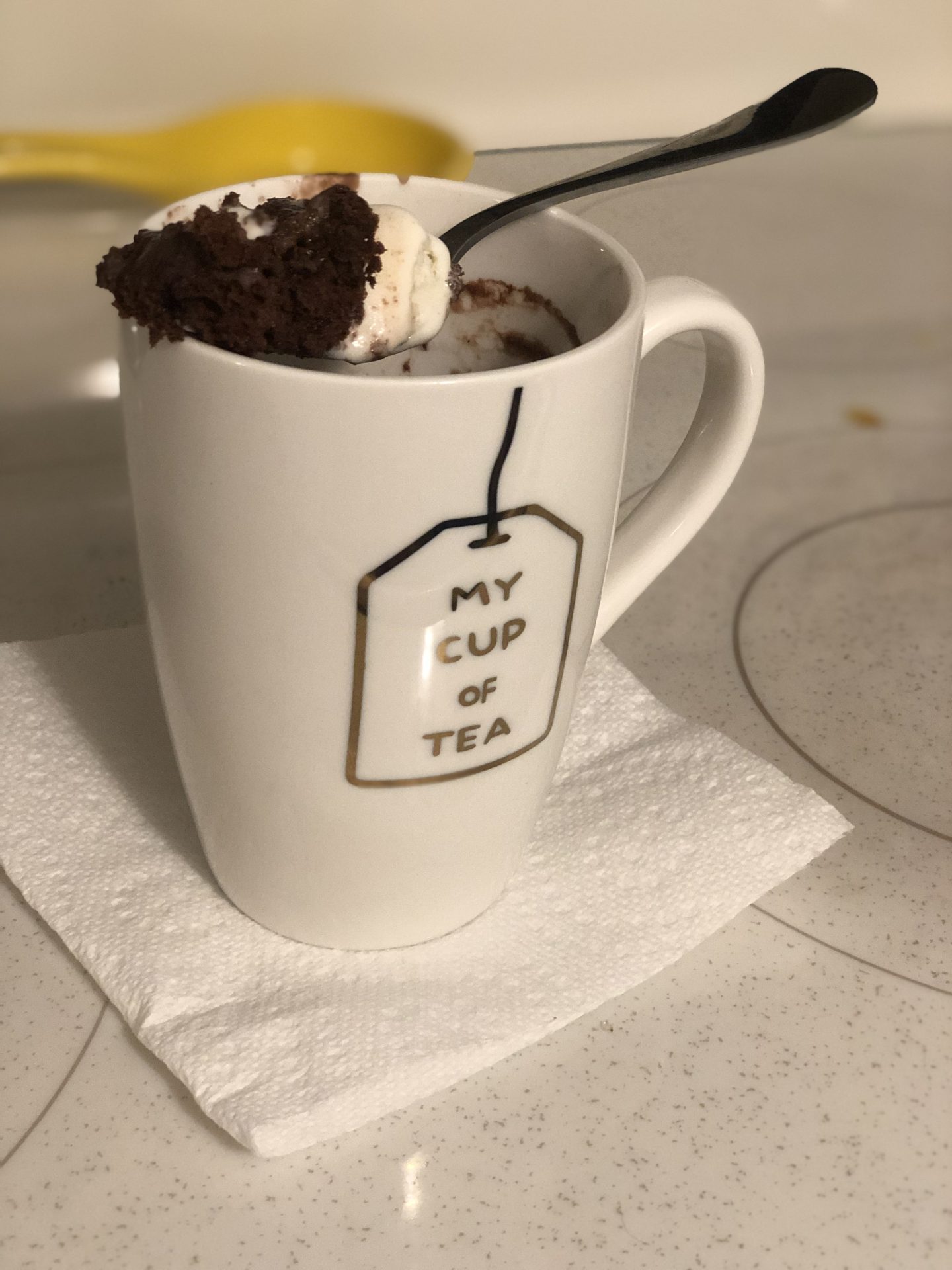 Like what you see? Come visit us!
Story and photography by:
Katelyn Rapp, Pennsville, NJ (Salem County)
junior public relations major