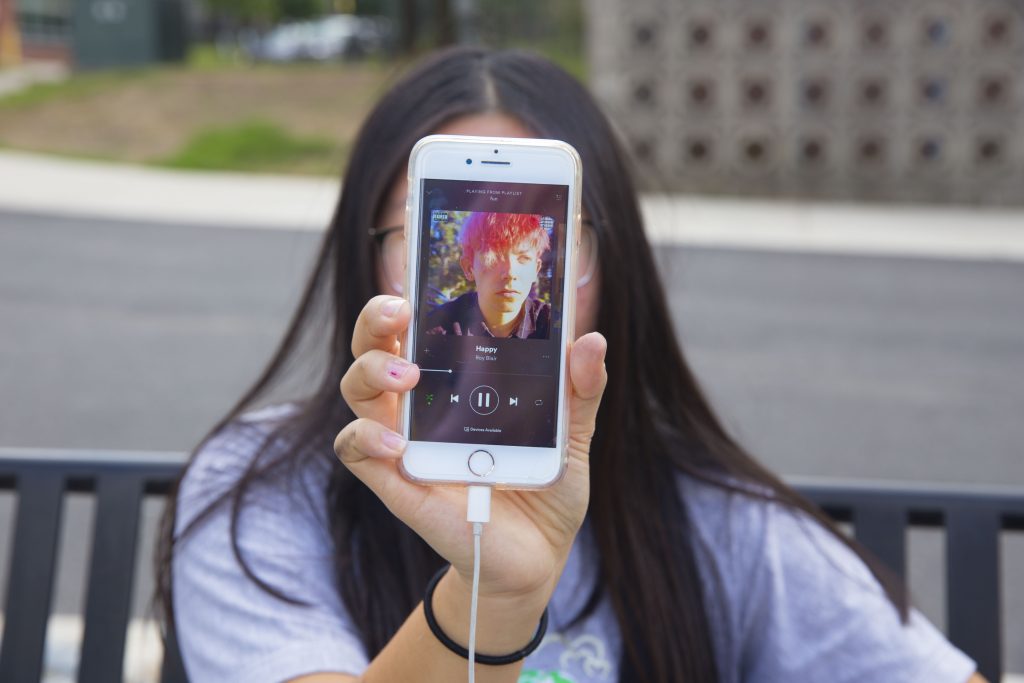 Ashley So, a Graphic Design and Art major from Winslow, N.J. (Camden County), listens to Roy Blair's album "Cat Heaven" while taking a study break outside.
Like what you see? Come visit us!
Enter for a chance to win a Rowan t-shirt! Email RowanBlog [at] rowan.edu with the date and time of your upcoming campus tour … we may just email you that we're going to surprise you while you're visiting!
Photo by: Nicole Cier, junior writing arts major